How to Make a "Specials Menu" for your Restaurant
Marketing & Sales Promotion Techniques
Keep regular customers coming back for more by offering surprising new dishes and great deals. Daily specials can do the trick. After announcing your culinary creation of the day on Facebook and Twitter, greet restaurant visitors with colorful table menus complete with juicy descriptions and Instagram-like snapshots.
Here's How to Make a Specials Menu Quickly
Have your Camera Handy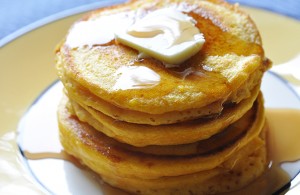 When preparing a test-run of the special, get a few snaps from every angle. Show the texture and drool-worthiness of the food. Close-up photos work best. Use a frosty beverage or a few fresh ingredients as props near the plate. Here are tips for photographing your food to make it look scrumptious.
If you don't have time to devote to this, its best not to use images. Just be sure to describe your food instead!
Name the Dish
Give the special a clever name that highlights a flavor (seasonings, uncommon ingredients) the origin of the ingredients (local, imported, rare) or uses a fun play on words to coordinate with a local news topic or holiday.
Write a Description
In addition to listing the ingredients and mentioning if the dish is allergen friendly (egg-free, wheat-free, gluten-free, vegetarian, vegan) briefly tell customers what it tastes like. Keep it simple and use one or two words like zesty, tangy, mild, refreshing or bold.
Keeping it even simpler? List the ingredients (from most-used to least) and let your customer's imagination create the flavor in their minds.
Design the Menu
Choose decorative paper that coordinates with the restaurant theme and washable acrylic easels. Format the names of the specials, their descriptions and prices in one simple-to-read column, leaving wide margins to display the photos.
Consider placing the menu is a menu holder to keep it from getting crinkled or damp. If not, be prepared to print and toss copies every night.
Post the Special
Now take a quick snapshot of the specials menu and share the photo. Add it to the restaurant's blog, social media accounts, website and restaurant directory listings to get as much exposure as possible.
That's it! Now place the specials menus on each table, by the entryway, on the bar and in other highly visible places to let customers in the restaurant know about the day's delicious deals.
PaperDirect offers print at home menus that are perfect if your specials are always changing or rotating. Simply order menu paper in bulk and print when your specials change.
Are you getting ready to feature a great special at your restaurant? While you concentrate on the cuisine, let us serve up some eye-catching paper choices and menu holders to delight your customers.