The Top 5 Reasons Employees are Leaving your Company
Recognition & Motivation Ideas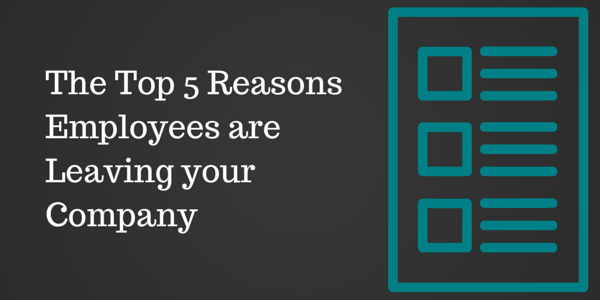 As the new year gets underway, many people take a moment for self-reflection.
Does my career fulfill my professional goals?
Do I see a future with my employer?
Will I be happier if I change jobs?
So, it's no surprise that many job changes occur during the first of the year. Plus, it's when most companies post job openings. A new year brings a new financial schedule and untapped budgets, which translates into funding for new hires, according to a Forbes article online.  So, if you love your staff, show it. If not, they might look for greener pastures long before summer. Here's why according to Inc. Magazine and CBS Moneywatch.
The Top 5 Reasons Employees are Leaving Your Company
1. There's no advancement opportunities
When someone is hired for a position, they generally hope and strive to improve and move into a more senior position within their department or the company as a whole.
If you're skipping annual reviews and fail to promote from within when a position becomes available, you're at risk of losing some of your best talent.
Suggestion: Announce open positions within the company to staff a week before making it public. Let them know how much you value their dedication to the company and that they will be given the opportunity to apply first.
2. It's difficult to balance work and family life.
Some employees turn in a resignation letter because it's simply too difficult to afford childcare or care for an aging parent while holding down a job.
Although it's difficult for employers to know about these issues at home, they can take a proactive approach to making their employees' lives outside the office a bit easier.
Suggestion: Offer company perks such as a discounted rate a local daycare or with an in-home nursing care provider. Many companies negotiate group and corporate rates with businesses. All you have to do is ask!
3. There's no pay increase in sight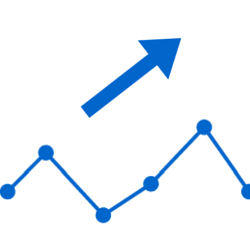 For most employees, the paycheck is what brought them to the door and keeps them at their desk. We all need money to live, but when you see friends and family members getting raises or annual salary adjustments to keep up with inflation from their employers, it can be tough to stay at the same job
Suggestion: Putting a pay raise freeze in effect during tough economic times or when a company is struggling might be a reality. If you simply can't offer pay raises right now, keep your employees content with other small gestures of gratitude.
An annual monetary bonus just before the holidays or a friendly quarterly contest with the chance to win some cash can keep employees happy.
4. The co-workers don't get along
Unfortunately some office settings become as catty as the halls of a local high school.
When making new hires, think about the dynamic of the office culture and whether or not possible new employee will fit in. If there's existing turmoil, take action ASAP to diffuse any future situations. Not surprisingly, the biggest rifts exist between bosses and the people they supervise.
Suggestion: Plan a monthly team-building activity. This can be as simple as a long, catered lunch with a guided exercise at the office, or a full day outing.
The goal for employees is to get to know more about one another, open up about their concerns and learn how to work through their feelings with the guidance of a professional workplace psychologist in a non-clinical setting.
5. You're never recognized for a job well done

It's incredibly easy to get wrapped up in weekly goals, which turn into monthly quotas and then quarterly reports. Sometimes as a business owner, you need to step back and celebrate the small steps that it takes to make the business run as a whole. Your employees will appreciate that you're taking notice of their day-to-day dedication and extra efforts.
Suggestion: Make it a priority to celebrate both big and small accomplishments around the office. Send a congratulations out to the staff by email when a department lands a new account or place an award on the office door of someone who just finished a huge project that laid the groundwork for company success. There's always something going on worth commending.
Is your employee turnover rate getting a little high? Maybe it's time to conduct an anonymous staff survey to learn what employees love (and dislike) about their jobs.
In the meantime, plan a simple employee appreciation party on a Friday afternoon, complete with delicious catered snacks and humorous awards, to make the staff feel appreciated.
Paper Direct can help you get started. Browse the company's online collection of certificates, awards, plaques and trophies to make your employees feel appreciated.