8 Recognition Ideas for Your High School Senior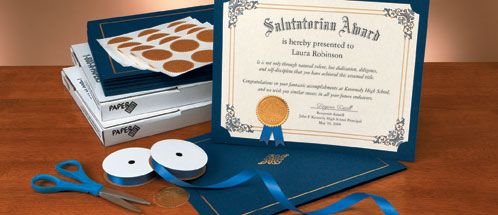 One of the most momentous times in a young adult's life is their senior year of high school.  It represents the transition to adulthood and is the culmination of years of hard work. One of the ways to acknowledge this special achievement is by incorporating senior recognition ideas into the celebration.
Senior recognition ideas help graduates know that their efforts were noticed and worthwhile. It also helps them know that they are truly valued and provides wonderful inspiration for their future endeavors. If you want to celebrate your senior, here are some memorable recognition ideas:
Newspaper Ad
Surprise your senior with a congratulatory ad in the local newspaper. Not only is it a great way to shout from the rooftops, the newspaper also becomes a precious keepsake.
T-shirt Quilt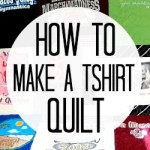 If you're unfamiliar with what a T-shirt quilt is, be sure to check them out! Basically, you compile all of your student's T-shirts from over the years (Soccer clubs, committees, homemade, etc) and create a quilt. It's the perfect gift for remembering a high school career without lugging all their T-shirts around.
Senior Year Certificates
There is no better way to call out special achievements than with certificates of merit. Certificates can be casual and fun, or even something inspiring!
Slide Show
Slide shows can be the perfect mixture of showing your senior how far they've come, while getting to slightly embarrass them while you brag! Play the slide show for your senior year graduate after his/her final exams, the day of commencement, or during your at-home graduation party.
Photo Album
Mark the milestone with a photographic timeline of lifetime achievements. To make it extra special, have friends and family add captions about their memories of the graduate during your family's graduation party.
Graduation Trophy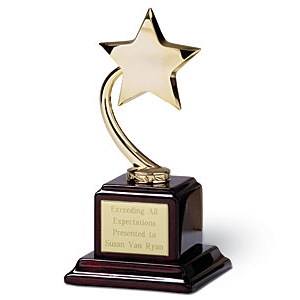 Customize a trophy with something special about your graduate.  You can make the inscription funny or serious. Either way it will be a special reminder of their accomplishments as well as how proud you are of them.
Gift Card
Take your recent grad dorm shopping to buy funky chairs, shag rugs, and mini fridges. Also, be sure to stock them up on their favorite snack for college.
Senior Trip
Whether you take them on an extravagant trip over seas or a weekend camping trip, having one last "hoorah" with your special senior before Senior Year is over is important.
The senior year of high school is filled with endings as well as new beginnings. Senior recognition ideas help make every moment of this time stand out.