Ways to Encourage People to Keep your Handout
Designing Your Business Communication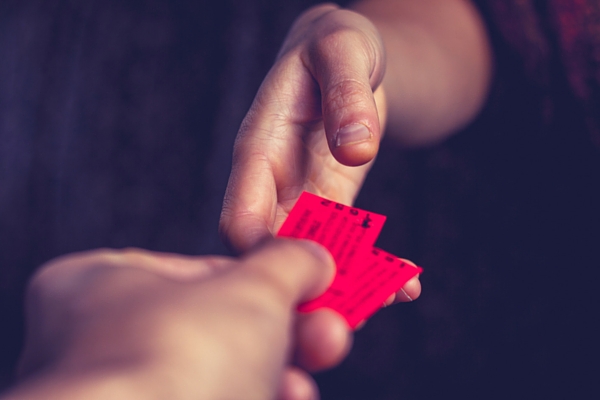 Post cards. Brochures. Business cards. Flyers. You've spent hours perfecting the look, style and wording on your business handouts. Now, make sure people keep a hold of them. How? Each piece of promotional material should not only show off your business, it should also provide value.
Add a calendar.
A handy, miniature 12-month calendar printed on the back of your business card means your name and business logo will earn a place in your potential client's wallet. Or, consider adding a month calendar highlighting specials or sales for the next 30 days on the back of your next post card mailing.
Print a coupon.
Everyone loves a discount. A clippable coupon fits perfectly on the back of your business brochure or mailer. If you're ordering a large quantity of promotional materials to hand out over time, make sure the coupon expiration date isn't too soon and becomes obsolete before you hand out all the papers.
Create a punch card.
A rewards program keeps people coming back for more in hopes of earning something free or gaining a discount. A punch card offering "Buy 10, Get 1 Free" or something similar ensures they keep your materials handy for each time they shop with you.
Offer a referral program.
Does your business thrive on word-of-mouth customers? Add an online ordering referral code to your business cards or current advertisement. Each time the code is shared and used, both the sharer and new customer get a percentage off their order or a small credit to their account.
Include a recipe.
Does your industry have anything to do with food? Tempt customers to keep your promotional materials by offering a simple, delicious recipe to two. If you send out monthly pamphlets, people will start to look forward to both your news and your culinary ideas!
Highlight a tip.
Offer a helpful checklist or practical how-to tip on the back of your business card. For example, a veterinarian's business card could highlight CPR procedures for pets or a car salesman could provide a checklist of routine auto maintenance tasks based on mileage milestones.
So, is it time to refresh your collection of promotional materials? Paper Direct offers unique options for everything from postcards to brochures and everything in between. Shop online now!