Creative Ways to Your Ask Wedding Party
"Will you be my bridesmaid?" is an exciting question to begin with, but you can make it even more intriguing with a few creative ways to ask your wedding party to be part of your humongous day. Check out our lineup of ingenious ideas for popping your big question to bridesmaids, groomsmen and even the flower girl and ring bearer.
Bridesmaids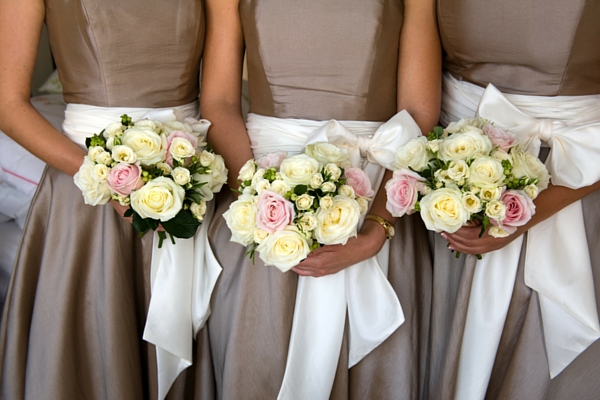 Heartfelt Personalized Cards
You can never go wrong with personalized wedding party invitations, especially when those invites reflect your winter wedding's color and themes. Personalized invitations can be particularly creative ways to ask your wedding party when you get to choose the cardstock, font, size, shape and amazing envelope options to go with them.
Sweet Treat
Invite your chosen gals to brunch and present them with a cupcake in a jar that pops the bridesmaid question on a matching napkin and jar lid. MarryThis serves up a tasty recipe and downloadable template for the napkin and jar lid.
Tasty Toast  
Present each of your bridesmaids-to-be with her very own bottle of wine, complete with a customized wine label that asks her to be part of the celebration. Here you can pick each lady's favorite vino as the gift, coupled with removable vinyl labels that double as mementoes of the occasion.
Charming Keepsake
Pick a charm, any charm, and have it inscribed with the bridesmaid question or simply the word "Bridesmaid." A small silver heart charm can do the trick, and your posse can wear the charms anywhere they please: on a bracelet, anklet, necklace or even as a zipper pull.
Groomsmen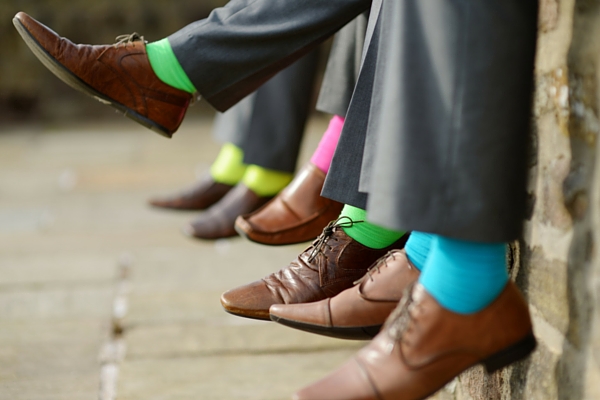 Just because groomsmen are guys doesn't mean they won't enjoy creative ways to ask your wedding party. It does mean, however, you may want to pick something other than cupcakes to pop the question.
Classy Personalized Invites
Personalized invites still work, especially since you can choose the colors, font and wording to reflect a masculine vibe. Reflect the classiness of your upcoming winter wedding with thick cardstock and font colors in warm brown, eggplant or navy blue.
Personalized Beer Labels
Those removable vinyl labels still work, too, and they don't have to be dedicated only to wine bottles. Personalized beer labels are an option for asking your groomsmen to be part of the party, as are personalized beer cozies.
Flower Girl and Ring Bearer
Sweetening up your selected tykes is a surefire way to help ensure they say yes to your special question. Two delicious ideas include an edible puzzle that asks the question once the puzzle is put together or a ring pop in a box or with a card that asks if the flower girl or ring bearer will be part of your festivities.
Opting for these creative ways to ask your wedding party sets the tone for the creatively dazzling and fun winter celebration that's sure to come.