Holiday Contests Ideas to Get the Most Out of Your Employees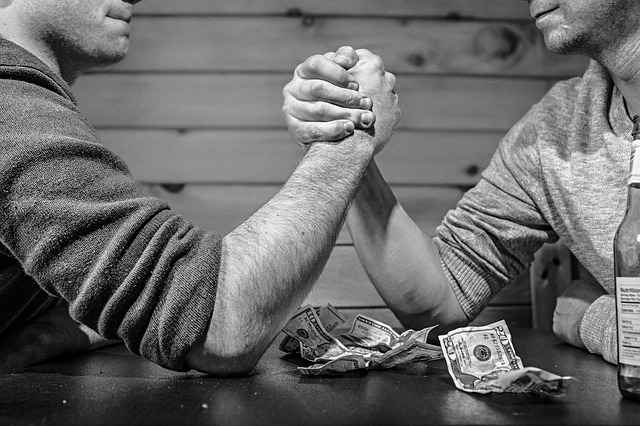 For businesses, the holidays are a time to sell, sell, sell. Whether you're working in the retail sector or have an office job, your boss wants to see the company's monthly profits soar this time of year. To boost those numbers, why not host a few friendly holiday contests among your employees to motivate them to do their best?
Per Transaction Race
If you manage a grocery store, home improvement center or store with several lanes of cash registers, create a contest for your cashiers. Since they are the customer's last point of contact, urge the employees to suggest small add-on sales to boost their average transaction dollar amount.
At the end of the day, pull the numbers from the POS system and see who has the highest per transaction average. Post these numbers daily in the office or break room, and at the end of the month, see who wins the race! Offer a cool prize, like a new tablet or substantial gift card to the store, to increase employee enthusiasm.
Close More, Earn More
Does your office work on a commissioned sales basis? If your employees earn a set amount for each sale they complete, offer an added incentive to be as persuasive as possible and close as many deals as they can during their shifts.
First offer an added bonus payment for each sale (a five percent add-on or flat rate cash tip is encouraging), then offer a grand prize to the person who makes the most deals at the end of the month.
Increase Loyalty Members
From grocery and pet stores, to clothing shops and nail salons, several stores off loyalty cards to their customers. Businesses rely on new customers to sign up for these cards, so they can use their contact details to keep them in the loop about on-going marketing efforts.
Hold a contest with your staff to see who can get the most new loyalty card sign-ups in a month. Help them along by offering an added incentive (such as a coupon or percentage off their sale) to each customer who signs up during the special promotional period. The employee who gets the most new loyalty card members should earn a special bonus payment or an extra paid day off during the holiday season.
Speed Dial Contest
If you're not directly involved with sales, but reach out to customers or do a lot of follow-up with potential customers, track it! This holiday season, hold a contest to see who can make the most points of contact by phone or email. This will encourage your staff to revive old sales leads, work on new opportunities and finally tackle those tough calls they've been avoiding.
Then, reward the person who makes the most calls each day, week or month during the holiday season. For small daily prizes, stock up on gift cards to the local coffee shop and favorite lunch place. For larger prizes, consider a weekend getaway at a posh hotel or a new tech device like a fitness tracker or e-reader.
Ready to organize a contest? When you announce the winners, make them feel extra special by presenting a personalized holiday certificate. Paper Direct has dozens of styles and designs for you to browse. Shop today!