How to Create a Fun Work Environment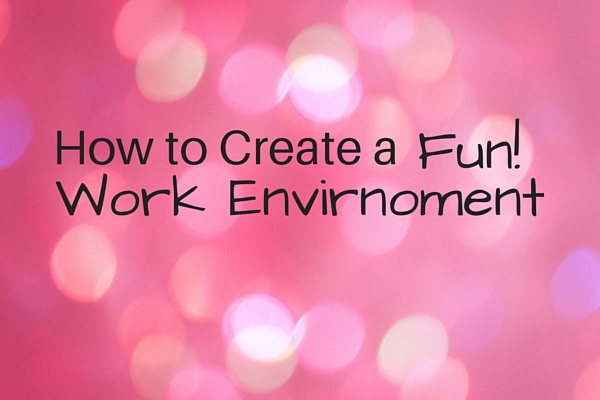 Do Thursdays at work seem to drag on and on and on? So, why not goof around a bit? Thursday, January 28 is National Fun at Work Day so it's completely appropriate to play a few gags on your co-workers, plan a special event or try one of these boredom-busting activities to get the entire office laughing.
Hold a Costume Party
Why wait until Halloween to play dress up? Encourage everyone in the office to dig out their favorite past dress-up clothes, or set a theme for the day. You're bound to have a little fun at work if everyone is dressed as their favorite celebrity. Or, if you need to keep it a touch more professional, ask everyone to wear the same color shirts or goofy hats that can easily be removed before important client meetings.
Schedule a Breakfast Potluck
There's nothing better than starting the work day with a relaxed meal. Plus, there's no such thing as too much bacon or too many doughnuts. Ask everyone to bring their favorite morning foods to share with the rest of the team and let the staff ease into the day with brimming cups of cocoa and steamy lattes.
Set up a Photo Booth
Convert the break room into a goofy photo station. Encourage employees to dress up with props such as oversize glasses and feather boas and take photos with their co-workers. Post the pictures on social media throughout the day to let your customers know that you know how to create a fun work environment for National Fun at Work Day.
Bring Your Pets to Work
Nothing elicits more smiles than cute puppies prancing down the hallways. Or, maybe that quiet guy from IT has a pet iguana on his shoulder to admire. Who knows! Plan to have a pet parade over the lunch hour so all the animal lovers can attend. And don't forget to give out a few awards for best tail wag, longest whiskers and most colorful critter.
Celebrate Ridiculous Awards
Brainstorm some wacky honors and document it on cool certificates and with small prizes. Throughout the day, reward individual staff members with crazy awards such as Most Likely to Eat a Box of Doughnuts, and present them with a fresh dozen. Or, what about dubbing someone #1 Sales Call Smooth Talker and present them with a new case for their cellphone. This is best for a small staff, so by the end of National Fun at Work Day, each person has earned an award and small gift.
Are you ready to create some cool invites for your employees to this year's National Fun at Work Day festivities? Or, maybe you need to print some award certificates to commemorate the silliest of participants? Paper Direct has a huge assortment of options available for you to browse online. Shop now!