Client Touch Points: A Proper List
Marketing & Sales Promotion Techniques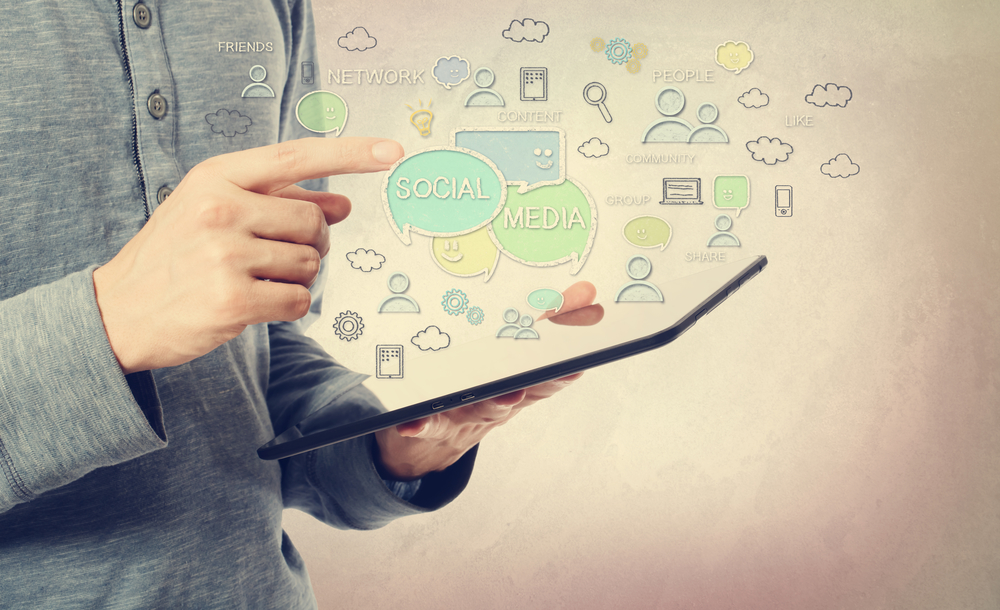 "A brand for a company is like a reputation for a person," Amazon founder Jeff Bezos once said. "You earn reputation by trying to do hard things well."  
Any time a potential lead or current client engages with your brand, they are interacting with one of your company's touch points. Whether a customer is visiting your website or receiving an e-newsletter, any engagement a person has with your business is considered a client touch point. Communicating your brand messaging through client touch points is a large, challenging endeavor that pays off enormously though when executed thoughtfully and creatively.
E-mails
Weekly updates, monthly newsletters, and personalized check-ins are just a few ways a business can transform e-mail into a useful client touch point. With the widespread adoption of smartphones, people are connected to email 24/7, which means you have all day, every day to harness the possibilities of this client touch point.
Direct Mail
Have you noticed that your snail mail inbox always has communications from businesses waiting for you? That's because direct mail is an effective way to reach out to customers. It might seem like a dated client touch point, but direct mail still gets the job done and drives business your way.
Just think of all those Bed, Bath, and Beyond direct mail coupons you have stashed away in a drawer somewhere. 
Note Cards
There are few communication options that say as much as a handwritten note card. Maybe you're expressing gratitude or offering congratulations, but whatever you jot down on a company branded note card will speak volumes to the level of service your business provides. It's a quick, simple gesture that is an effective use of this client touch point.
Social Media
A real-time strategy for brand communication, social media is a client touch point that spans numerous channels, from Facebook to Instagram. There are so many methods for utilizing these digital client touch points and, the opportunities for engagement, lead generation, and sales are innumerable. While social media might seem like a way young people waste their time, it's a crucial client touch point that brands should not ignore.
Website
Your company's website serves not only as a hub for everything about your brand, but as a crucial client touch point. A client will visit your website for any number of reasons, from seeking help to researching services, so it's instrumental to make this portal user-friendly, attractively designed, and built to meet a client's every needs.
Webinars
Webinars are unique in that they offer a client a way to directly interact without leaving their office. Putting on a Webinar or other meeting can be a great way to reach those customers in a light and helpful way.
Support Services
It should never be challenging for your client to receive an answer to a question or complete an order. Support services available via phone, email, chat client, even Twitter are one of the most necessary client touch points your brand can implement. You never want a lead or customer to feel as though your business isn't supporting their needs.
Physical Location
The brick-and-mortar location of your business is an often overlooked client touch point but whether you're in an office or a store, your space represents your brand. Imagine what Google's clients see when they visit their offices in California. Design your physical client touch point as the geographical spot that represents your company.
Meetups
Meetups could include networking events, a lunch and learn, or a sponsored happy hour. Meeting in a casual way can help you get your foot in the door before seriously pitching your product or service.
Transactional Correspondence
How do you communicate with a customer prior to, during, and following a purchase with your business? From messaging on order confirmations to shopping cart item reminders, transactional correspondence is an active method for businesses to meet their clients' needs. These are ideal places to also include additional product and/or service recommendations to increase your sales.
Call Centers
In an age where most people seem to communicate via email, text message, or social media messenger, many clients still want a phone number to call whenever a question, concern, or suggestion is required. Making a call to a help center offers more instantaneous satisfaction than waiting for a response to an email. A phone call is a client touch point that people can use for immediate gratification. There's a reason you dial 911 when there's an emergency instead of sending a text.
Printed Marketing Materials
Yes, we live in a digital world but physical takeaways, such as catalogs or brochures, are an invaluable client touch point. Highlighting products and services, both the new and standard ones, in print format puts your brand literally in the hands of decision makers.