Planning Back to School Sales for the Small Business
Seasonal & Special Events Ideas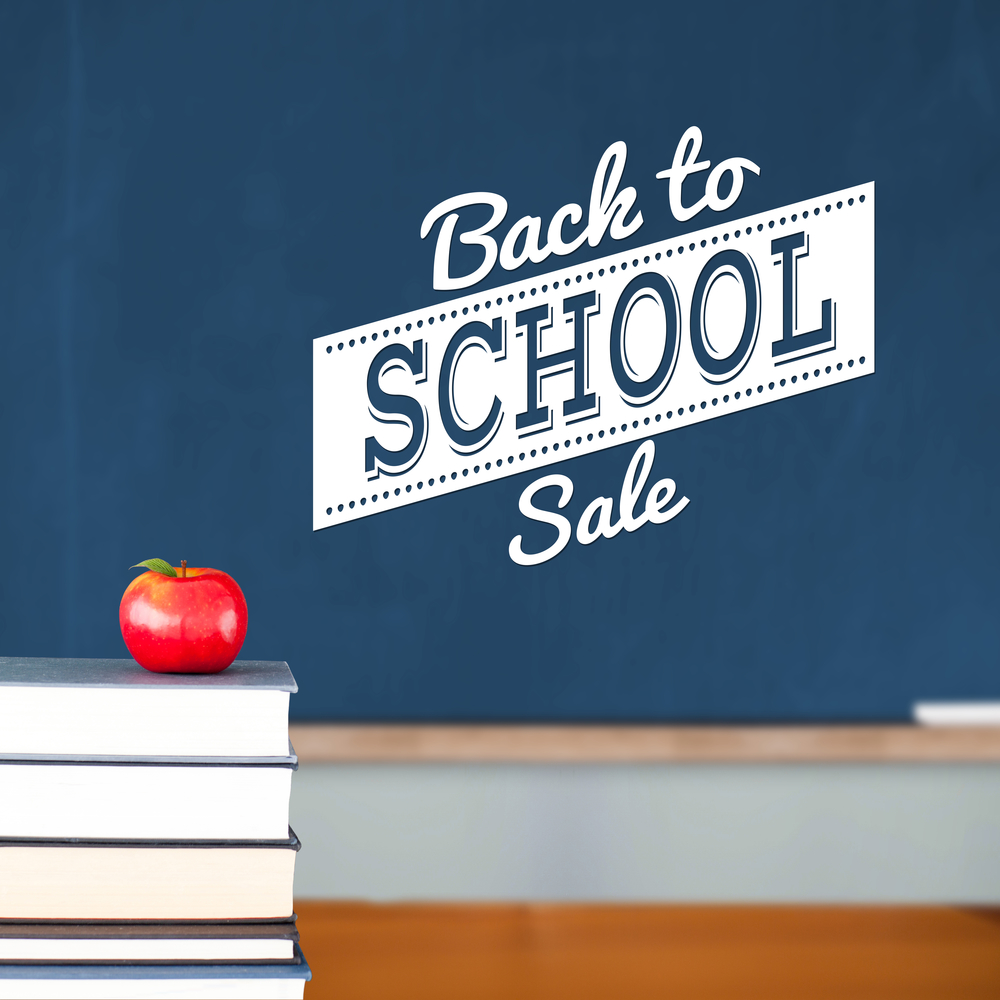 The back to school frenzy can be awesome for business, even if you don't sell school supplies, children's clothing or other items directly related to the upcoming school year. Companies of any sort can boost customers, revenue and their overall bottom line with a number of creative back to school sale ideas.
Last Chance Sales
Back to school season can be used to create a sense of urgency in any industry, as it's the last chance for parents, kids and teachers to savor the last moments of summer. Last chance examples for back to school sales ideas include:
Hair salon: Offer a last chance to get that killer haircut before the school year for parents, teachers, and kids.

Toy store: Give kids the last to get the coolest toy they've had all summer with a massive merchandise sale.

Book shop: Serve up a last chance to grab fabulous fiction for people's last trip to the beach.
Kids Not Home Sales
Instead of looking at back to school season as the end of summer, you can frame it as the beginning of a quieter, less rambunctious home environment. Here back to school sales ideas include:
Art gallery: Encourage customers to fill their now-empty house with new artwork.

Tool or home improvement shop: Help people inexpensively finish those home or yard projects without the kids under their feet.

Furniture store: Back to school is the perfect time to for folks to invest in a new couch, chair or bed now that the kids won't be melting ice cream or popsicles all over the house.
Parent-Only Promotions
If your company sells products or services that can help parents adapt to the back to school schedule, now is prime time to cater to their needs.
Wine bar: Launch a wine tasting promotion for parents to celebrate their kids return to school.

Gyms and spas: Pump up membership numbers with special rates or two-for-one deals now that parents have time to hit the gym or spa.

Massage, reiki, personal care centers: Invite parents to take a breather now with the kids at school.
Teacher Celebrations
Other smart back to school sales ideas involve attracting teachers to your business with discounts or specials just for them.
Restaurants: Offer a discount once a week, such as with Teacher Tuesdays, where teachers get a reduced rate on meals.

Car dealerships: Rev up business with a special leasing or purchasing deal for teachers, giving them a new set of wheels for the new school year.

Bowling alley: Get groups of teachers into your lanes with discounts or buy-one-get-one free games on certain days of the week.
Even if your business doesn't fit any of the back to school sales ideas noted above, simply slap on your thinking cap to find a creative link between what you sell and any aspect related to the back to school season.
Make sure to promote your sale with signs, mailers, and other promotional communications, starting your sale prior to the first day of school and extending it throughout the entire month of September.