Office Award Ideas for Sales Teams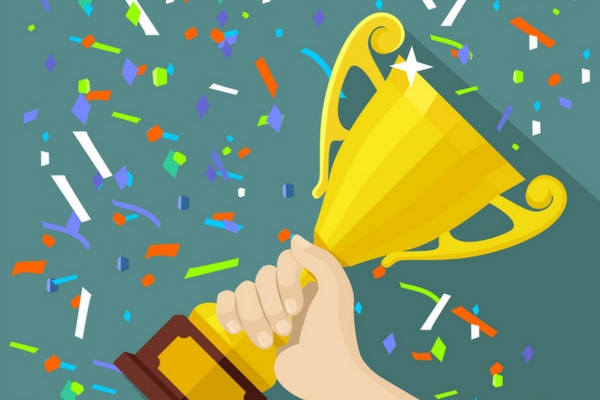 "American Psychologist published a study where researchers found that top performers experienced a positive to negative emotions ratio at a minimum 3:1 and as high as 11:1. In other words, for a person to "thrive" he/she needs to experience at least 3 positive interactions for every 1 negative."
In other words, for a person to "thrive" he/she needs to experience at least 3 positive interactions for every 1 negative.
Every employee in your business plays an invaluable role, but the sales team is the engine that feeds your company and keeps everyone on the payroll. Recognizing the efforts of your sales team allows you to motivate and inspire these individuals so they continue to close deals and build new business. Use some of these fun awards to recognize the hard work of your sales team.
The Pioneer Award
Award this certificate to the salesperson who spent the month/quarter trailblazing a new territory for your company, whether it was industrial or geographical. Maybe this salesperson closed a deal with someone in the retail vertical, which is a new market for your business. Or possibly a salesperson found a way to partner with a new regional distributor, opening your business up to new clients. This salesperson packed up his/her wagon and successfully ventured into new territory for your company. That's impressive work that should be rewarded.
The Cold Call Award
This salesperson is always following up on leads, cold calling potential customers, and knocking on doors to find the next big sale. They leave no stone unturned when seeking out a new opportunity to increase your business. Encourage this dedication by awarding this individual for their efforts. Reward this salesperson with a phone-related award, like a Crystal Cell Phone Holder.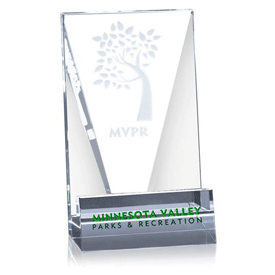 The Closer Award
Regardless of season or economic shifts, this salesperson consistently makes sales. When everyone else has checked out during the holiday season, for example, this person is still closing deals. You can rely on this salesperson through thick and thin, so reward their hard work with The Closer Award.
The Alley-Oop Award
Some people have the gift of gab. They can schmooze just about anyone. Sometimes the hardest part of making a sale is getting in good with the potential lead, and this salesperson can always make a good impression and set a fellow sales colleague up to close the deal.
This is your sales team's sixth max, the one you call in when you need to make in-roads with a possible new client. This individual greases the wheel so his peer can come in and score.
The Ahab Award
Once a month (or maybe once a quarter if that is more appropriate for your company), recognize the salesperson who landed the biggest whale. These big sales set the example for what your business wants its sales team to do on a regular basis– those white whales really bolster your bottom line.
Use any of the above ideas to reward your business's outstanding sales teams. Start shopping for awards now.