How to Create a Seating Chart for Your Holiday Party
Christmas & Holiday Party Tips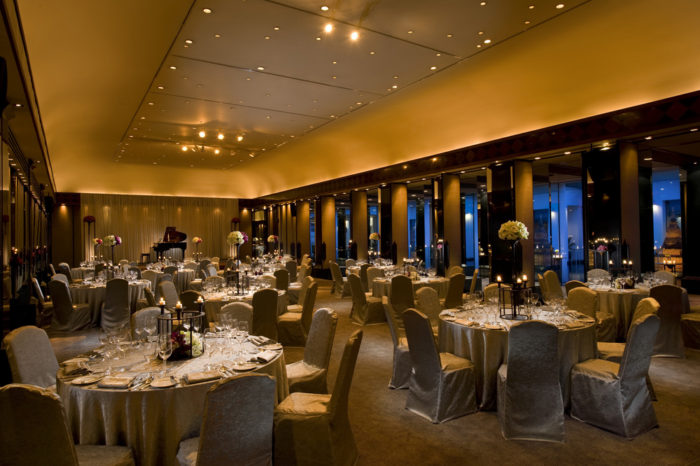 Ah, the holidays, a wonderful time of year when you can happily gather all your friends and family for a great holiday party. And no holiday gathering is truly complete without a scrumptious meal to keep everyone's tummy happy. Of course, any veteran host can tell you that the meal takes some strategy, not just in the kitchen, but in the dining room, as well.
A seating chart can make or break your meal. You don't want grandpa sitting next to your best friend from college (no need to open up that lane of awkward, polite conversation). Fortunately, with a little planning, you can easily whip up a great seating chart that will keep your guests happy throughout the evening.
Step 1: Make Sure You Know Who is Coming
Send out invitations before the party and make sure those invitations provide some easy way for your guests to RSVP (try an email address or even a Facebook message). Once you've got a full list of your guests, you're ready to begin your seating chart.
Step 2: Rearrange Your List
Shift party guest names up and down your list to loosely group friends with friends, family and family, and any potentially dramatic pairings as far from each other as possible. This is far from your final list, but it will give you a good idea of how big your tables should be and where they will need to go.
Step 3: Visit Your Site
Wherever your holiday party will be and however many people are coming, you're going to need to look at the space you intend to fill. You should also get an accurate idea of the room's dimensions. After all, nothing will kill a dinner party quicker than having to cram too many people into too small a space. The general recommendation is that you want about 42 inches in between tables.
3 Ways to Create a Seating Chart
Use Microsoft Excel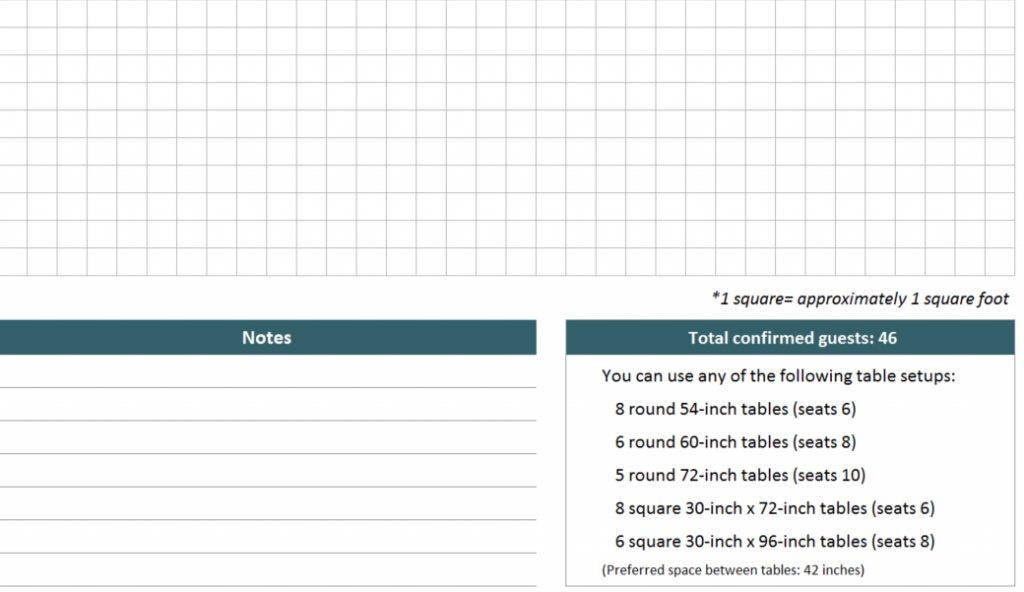 Microsoft Excel has a spreadsheet for party planning, downloadable here. This allows you to do a lot of things related to party planning and has an entire tab devoted to seating charts.
Ease of use: This is a useful option but it's hard to visualize because the standard table dimensions they have are in inches while their grid is based off square feet. You also will need to create your own tables and shapes which might take longer than you think. Either way, it's a FREE tool to get you started.
Wedding Wire Seating Chart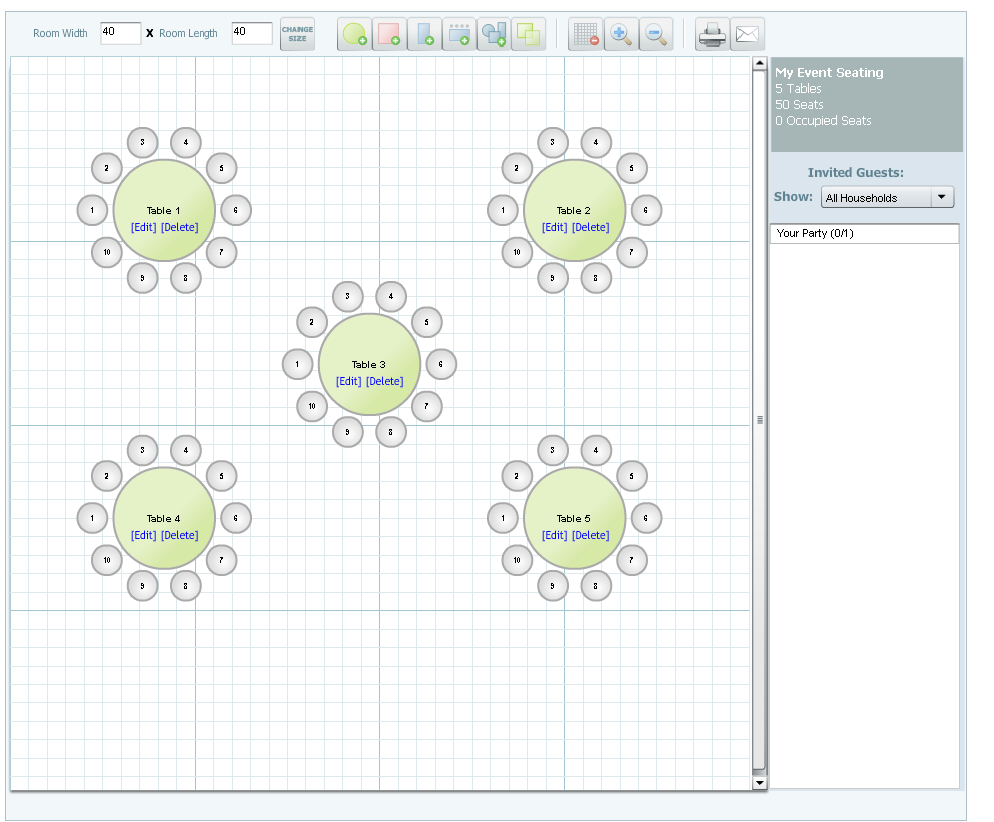 While they advertise this as a wedding tool, it can work for any party. This tool allows you to select round, square, or rectangular tables, and drag and drop them within the app. Then you can easily add names before downloading or sharing it.
Ease of use: We like this tool! Check it out here.
Draw Out a Floor Plan
It may be "old school," but drawing a floor plan is still a fantastic way to visualize a seating chart. Simply take out a large piece of paper and sketch out your floor plan. Include the measurements of your room and the measurements of your tables (and don't forget to include the chairs) so that you don't overstuff.
Then put your guests' names on sticky notes and put your sticky notes around the tables you've sketched out on your big piece of paper. You should start by simply putting the names around each table in the order they're written on your list. Then, the top-down view afforded by your sketch will let you know if you've got any potential controversies brewing.
Ease of use: All you need is paper and some time. If this is your style, it can be a fun way to kill an afternoon.
If you keep your eyes open and keep in mind that conversations (and conflict) can jump tables, then you should be fine. Just be sure that all your planning doesn't go to waste by leaving a properly-designed table tent at each of your guest seats. It will add a little flare — and maybe a little order — to you whole holiday event.