Handwritten Letter Services We Love
Designing Your Invitation Helpful Resources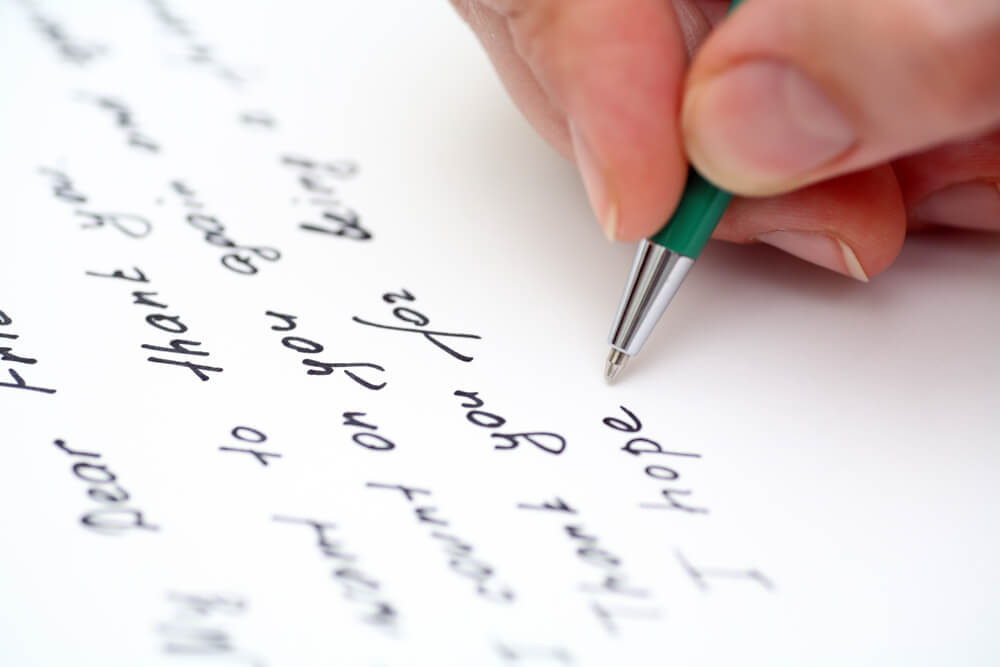 Admit it. You smile each time you see a hand-addressed card arrive in your mailbox. So, why not put that same smile on your customers' faces? There's a cool new trend among business owners to send handwritten notes to their top supporters. But before you groan at the thought of spending hours penning witty words of gratitude, listen up. Handwritten letter services are a thing. A big thing. There are eager busy bees with great penmanship ready to help you out.
Letter Friend
Handwritten letters have a 99 percent open rate, according to the folks at Letter Friend. They also claim these personal bits of mail get a three to six time higher response rate than other printed mail pieces. They will print on stationery and cards you supply, or work with you to print your logo on their paper products. Best of all? This company can integrate with your CRM so you can track who's received a handwritten note and when, so following up is a breeze!
Thankbot
If you're looking for an all-in-one service that includes a card, handwritten message, postage, and mailing — Thankbot is it! Choose one of their stationery pieces (or send over your own), type a message to the company and they will turn it into a personalized card complete with a freshly inked message and drop it in the mailbox in three to five business days. What a way to follow-up after a huge business meeting or conference!
MailLift
Need a handwritten letter service that will mail the card out from your company's postal zip code for extra authenticity? MailLift is the one to choose! As a bonus, your handwritten card can be stuffed with business cards, coupons or even gift cards. Why not give it a go for thank you's, prospecting letters or even a personal invitation to your upcoming business event?
Task Rabbit
Finally, Task Rabbit is a cloud-based matching service. You pick the task you need completed, like hand writing cards to your most prized clients or penning personalized thank you notes, and a freelancer (who has passed a background check and in-person onboarding process) will get the job done for you. All payments are taken care of via Task Rabbit, so you don't have to deal with invoicing or phone calls from the tasker asking when they will get paid. Simply use their app to pay with a company credit card, and you're done.
Need some gorgeous seasonal cards for your upcoming handwritten notes? Browse Paper Direct's huge selection of holiday greetings online today!