Volunteer Appreciation Ideas: For Nonprofits and More
Recognition & Motivation Ideas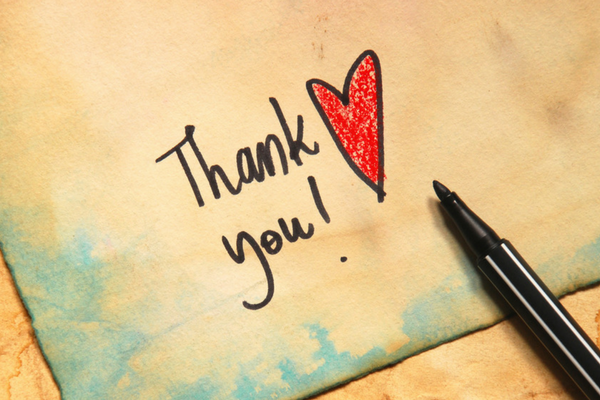 Famous Greek philosopher Aristotle once wrote, "What is the essence of life? To serve others and to do good." The inherent assumption of that quote is that volunteering is in its own right, rewarding. And for the most part that's true, but it's never a bad idea to express a little appreciation for the people who work so hard to help you and your organization achieve its goals.
Not only do your volunteers deserve an outward expression of gratitude, but making your volunteers feel valued is an excellent way to help maintain engagement and increase productivity on every level.
Looking for some great ways to express your appreciation to all of your volunteers? Here are some suggestions from your friends at PaperDirect!
Consider a Pin
Whether they strap it on right then or affix it to a bag, getting your volunteers a pin that expresses your thanks for their talent and dedication is a small, kitschy way to show you care.
Consider a Personalized Letter
A few lines of gratitude on some festive border paper is a keepsake that any volunteer will appreciate. The sentiment will beautifully say thank you while including that extra touch of personalization.
Motivate With a Note
If you're looking for a ready-made volunteer appreciation solution, why not grab some note cards with a cheerful or motivational theme already inscribed. Combined with a handwritten thought or two, these can be extremely powerful tools to keep your volunteers actively enjoying their duties.  
A Certificate Is Always Welcome
Want to honor a volunteer's achievements? Even a general award like recognizing hard work or a cheerful attitude can be memorialized in a specialty certificate that will boost morale. An appreciated volunteer or employee will feel motivated continue doing great work.  
Celebrating Something Big? Try a Trophy
Holding friendly competitions among your volunteers can be a great way to spur initiative and improve performance. When the time comes to reward a winner, nothing says "thank you" like a personalized trophy or plaque. Immortalize their performance and give your volunteer a few bragging rights with this easy, yet memorable, gesture.
How About a Post-It?
When you want to say a pronounced "thank you" to several people at once, why not hand out Post-It Notes with specialized, pre-printed messages. Every time your volunteer uses one of their Post-It Notes — both on the job and not — they'll get a small sense of enjoyment knowing that you appreciate their hard work.
Make it Personal
A gift is a gift, but a personalized gift will stick with someone for a lifetime. If you're not expressing your thanks to your volunteers with the occasional reward or token of gratitude – you should be. And when you do, check out PaperDirect's full line of personalized merchandise.