Hosting a Fun "Take Your Child to Work Day"
Seasonal & Special Events Ideas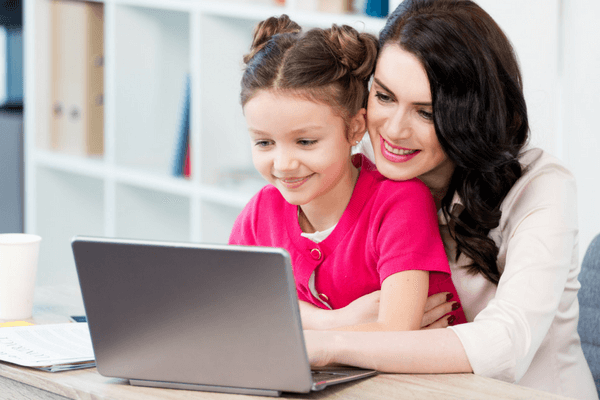 On April 27, more than 30 million Americans will let their kids take a day off from school to visit mom or dad at the office for Take Your Child to Work Day. This day is meant to inspire kids and get them excited about their future contributions to whatever workforce they choose to pursue.
All sentiment aside, Take Your Child to Work Day does present an interesting problem. That is, how do you keep your kids satisfied with the work experience while also ensuring that your business isn't losing focus?
Here are some tips to help your office make the most of Take Your Child to Work Day.
Make Sure to Strategize Beforehand
Hold a meeting and let your employees know that kids will be in the office on April 27th.  Brainstorm ways to interact with the kids on their level as well as ways to get your whole office in the spirit. The more people that participate, the more fun everyone will have.
Talk to Your Child Beforehand
On the homefront, parents who are taking kids into work should sit down with them the night before to help them understand what's expected. Be sure to ask them questions to try and get an idea of what they're looking for out of the day, as well.
This is also a good time to lay out some ground rules for the day ahead. Examples can include:
No running

No yelling or screaming

Be respectful of others who are working

No devices like handheld video games
Be Inclusive
Even if some of your employees aren't bringing in children, invite them to participate in the fun. Let anyone who wants to participate in the planning and execution of the day do so.
On the flip side of the coin, be aware that every office has that person who would rather be left alone to do their work, so try not to force Take Your Child to Work Day on them. Consider creating a quiet work space away from the hustle and bustle of the day's activities so they can focus on their work.  
Pack Them Some Toys and Games
No matter how well you plan for Take Your Child to Work Day, there will inevitably be some downtime. To combat that potential chaos that could ensue, be sure to have your child pack a bag with some fun stuff like books or headphones to keep them occupied. You could even have them bring some of their homework along, though you might not win any popularity points for that suggestion.
Introduce Your Child to Your Coworkers
It's never a bad idea to show your child around the office and introduce them to your fellow employees. This will help your child learn the basics of office interactions and hierarchies as well as help them put a face to the names you mention when talking about your day.
Communicate With Your Kids
Whenever possible, explain to your child what you're doing as well as what your responsibilities are. Have them help you problem solve the situation and when you make a decision, explain to them how you came to that conclusion. And more than anything, let your child see that the workplace isn't just a place you go to each day, but a challenging environment that requires collaboration and hard work.
Commemorate the Day
If you'd really like to drive home the experience of Take Your Child to Work Day, there's nothing like a special keepsake. Why not give them something business specific with any of PaperDirect's expansive line of Child-Themed Stationary. Or, if you're helping to organize activities for the entire office, look into creating branded name tags or printed certificates to celebrate the completion of a day in the office.
Whether it's envelopes, paper, or brochures – PaperDirect has everything you need to help your children get into the real swing of things on Take Your Child to Work Day.