DIY Mother's Day Poem, Card and Gift Ideas
Seasonal & Special Events Ideas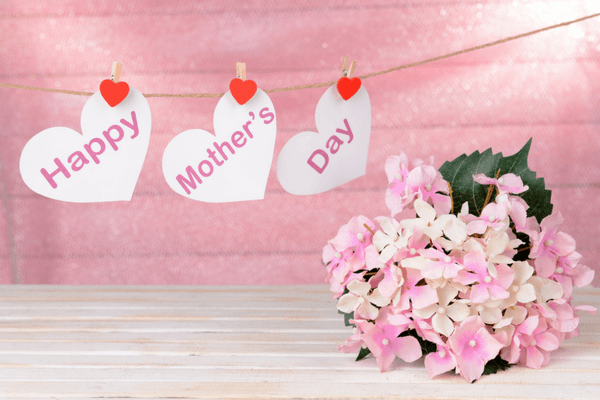 Moms are a special breed indeed, so it's only right to give them the recognition they deserve by honoring them on Mother's Day. One of the most magnificent ways to honor mom is with DIY Mother's Day poems, cards, certificates, or other gifts that come with a truly personal touch.
Mother's Day Poems
Roses are red, violets are blue, make sure you tell mom what she means to you—and you don't have to do it with a cheesy poem. You can instead create any number of clever Mother's Day poems with a few simple tricks.
Make a number poem list: Pick her age, your age, or your mom's favorite number, and then write a sweet list of X reasons she's the best mom on earth. You may end up having so much fun that you'll want to create an entire page of numbered Mother's Day poems.
Write a poem using letters of her name: Write your mother's name, or the words "mother" or "mom" vertically down the left side of the page. Then have each line of your poem start with each of the letters. If your mom's name is Marcy, for example, your poem could read something like:
Magically sweet
Always on time
Ready for action
Compassionate and kind
You are the best mom in the world!
Mother's Day Cards and Certificates
When it comes to Mother's Day greeting cards and certificates, you can give yours a professional edge by using a ready-made template. Simply find a layout you like at online shops like PaperDirect, then choose your colors, fonts, images, photos, and other available options to personalize to your heart's content.
Your card can be filled with any type of sentiment you like. Mother's Day certificates that tend to go over well include "Best Mom Ever" and "World's Greatest Mother."
Pick an option you can print at home, and you can have your Mother's Day card or certificate in mere minutes.
Other DIY Mother's Day Gifts
Giving mom a break is an excellent Mother's Day gift that never goes out of style, and you can do exactly that with a number of awesome options.
Mother's Day coupon book

: Create a coupon book containing coupons redeemable for breakfast in bed, a night out on the town, or all the chores you'll do for her when she simply hands over the coupon.

Surprise cleaning

: Usurp mom's usual house cleaning ritual by getting to it first. Find a time when she's out of the house, or have someone take her out shopping or something, then clean the entire abode from top to bottom. She'll be thrilled when she comes home.

Surprise cooking

: Same idea as above, but with mom coming home to a home-cooked, gourmet meal. Don't cook? Order a pizza.
As long as you put your heart into your DIY Mother's Day gift, it's bound to be a hit. And any amount of dusting, vacuuming, or laundry that the coupons might make you endure will be well worth the joy it brings the world's greatest mother. Check out PaperDirect for cards, certificates, and other goodies for Mother's Day and beyond.