Quick Tips for a Workplace Cinco de Mayo Party
Seasonal & Special Events Ideas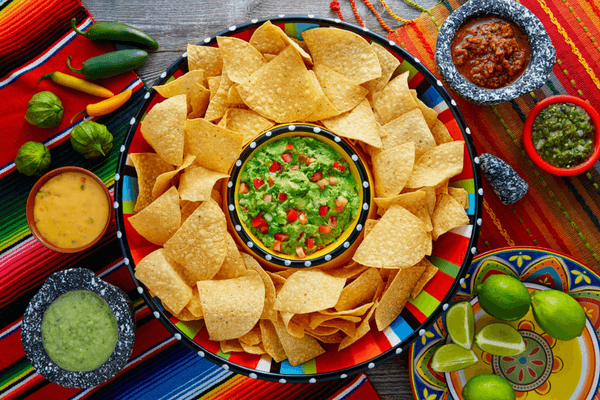 At least once a year, it's completely appropriate to break out the sombreros and maracas. Celebrating Cinco de Mayo at the office should become an annual tradition, even if it's only for one reason: Tacos!
Feeling festive? We are! Here's how to get your co-workers into the Cinco de Mayo spirit!
Create a South-of-the-Border Vibe
Whether you play cultural music over the office intercom as employees arrive for the day, or schedule a surprise visit from a roaming Mariachi band – you're sure to kick off the celebration with class! Encourage employees to get up from their desks and dance to the beats!
Host a Sombrero Contest
Everyone loves a little competition, so ask your staff to sport their favorite sombreros (or, any hat will do) for the day. Have everyone cast their vote for their favorite Mexican-theme head wear and present the winner with a special certificate or award just before starting the lunch festivities.
Create a Taco Buffet
There's no better way to kick off a noon staff meeting than with a taco buffet lunch. Load up on the queso and guacamole, then discuss those sales numbers. Everyone will be feeling a little spicy and ready to share their ideas with the rest of the bunch.
Try Salsa Dancing
If you have a small team, take an afternoon break and learn new dance moves at a local studio. Or, hire a dance pro to come to the office and give a Salsa demo and quick lesson. The impromptu exercise will fire up the team for a productive end to their work day.
Schedule an Afternoon Drink
Break out of that 3pm slump and make a toast to Cinco de Mayo with some fruity virgin margaritas or a bottle of Mexican beer. Pair the drinks with a homemade salsa and chips to keep the snackers in the bunch happy!
Are you ready to let the crew know about the plans for Cinco de Mayo at the office? Stock up on festive paper to post the taco lunch menu and day's festivities so everyone can get ready to say olé!