Flyer Ideas For The Company Picnic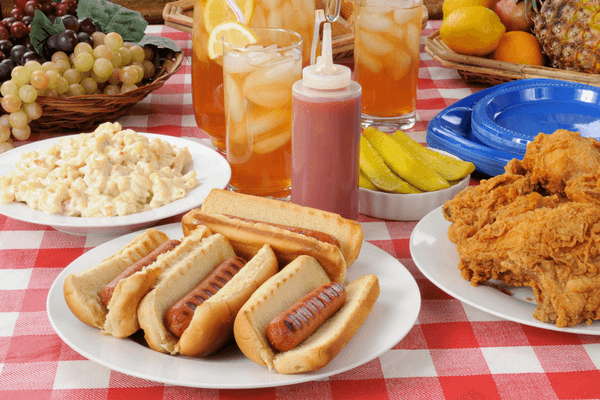 Over the course of the next few months, business owners and managers across the country will host countless company picnics to celebrate the hard work and dedication of their team. However, most of these company picnics will be low on attendants – doomed to fail from the moment an employee sees the drab flyer and decides not to drag his or her family out to such a seemingly boring event.
Whether you realize it or not, your company picnic's flyer says a lot about the event you're planning to throw. Advertising on a template you simply printed on the office printer isn't going to convey the right sense of excitement that you want to generate for your next company outing. To get the buzz going from the beginning, make sure to follow these tips for creating the best company flyer possible.
Make Sure to Use the Right Paper
Printing your flyer out on regular printer paper, or even low-grade colored paper is a mistake. Let your employees know that you're going all out with this year's company picnic by printing your flyer on high grade, richly colored paper. Details like this matter.
Use More Than One Font …
Don't stick to the same font throughout your flyer. Mix it up to keep your readers entertained. That being said, make sure the pertinent details (contacts, time, and location) are printed clearly and prominently.
Don't Use Comic Sans or Times New Roman
It's a real graphic design no-no. Comic Sans looks like a kid drew on your company form with a crayon and Times New Roman is too stiff and formal to be anything but boring.
Don't Forget to Highlight the Events
Make sure you're giving your staff a reason to attend your company picnic. If there's going to be free food and fun games, say so! Organizing activities to keep kids entertained? Explain what they are. You can even use the flyer to enlist ideas and event volunteers.
Don't Be Afraid of Pictures or Exclamation Points
Remember, you aren't sending out a corporate memo. It's okay to use the dreaded exclamation point in your company flyer. In fact, when you first mention your event, do so in big, bold letters and kick things off with a nice, friendly exclamation point!
A Great Flyer Begins and Ends with PaperDirect
Don't rely on your office printer to create the most effective flyer possible. At PaperDirect, you can customize the perfect flyer with ease; then we'll print it out on the highest quality paper before ensuring the finished product arrives in your office in ready-to-post condition.