4th of July Office Party Ideas
Seasonal & Special Events Ideas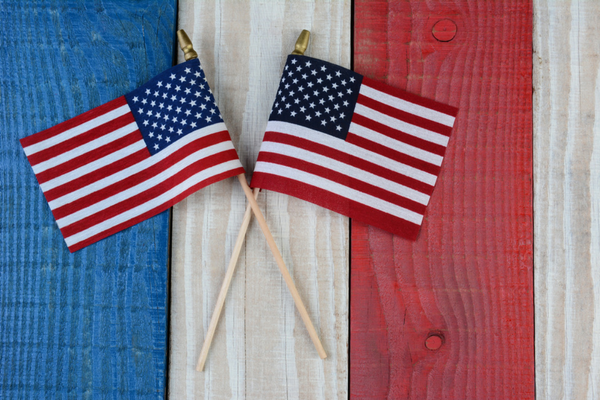 The 4th of July is almost upon us, and if you're sensing that summertime itch brewing among your employees, you're not alone. As we approach the nation's most patriotic holiday, American workers across the country are spending just a little bit more time staring out the window than they are staring at their monitor.
But, that's okay — you won't get anywhere if you try to force your team's collective nose to the grindstone. Give in to the feeling and throw your hard-working team a 4th of July party that celebrates the United States and their combined work ethic.
Here are some ideas to get your creative juices flowing.
Have Everyone Bring Their Favorite American Meals
You can get your team involved and have people sign up to bring in some homemade dishes to celebrate the 4th of July. You don't need to enforce an American theme, but as the boss, it might be a good idea to order in some US-style grub just to make sure the theme is cohesive.
Pass Out Sparklers
Fireworks have been a part of the 4th of July since the very first anniversary way back in 1777. Indulge in your ability to blow stuff up by handing out some Snappers or Sparklers to let your employees indulge in some old-fashioned July 4 fun. Just make sure they go outside first.
Play Some Games
You don't need to leave the office to have fun. Organize a scavenger hunt with some small prizes for the winners. Orchestrate a relay race using common office materials, or plan a scavenger hunt.
You can also use some 4th of July-themed paper products and have your team pit their best-designed paper airplanes against one another.
Get Outside and Cook Some Food
The 4th of July is the quintessential outdoor American holiday. Families and friends will almost invariably commemorate the 4th by getting outside and enjoying a little bit of summertime fun. When it's your turn to celebrate the holiday in your office, why not follow suit and get your team gathered in a local park for some fun in the sun.
However You Celebrate, PaperDirect Can Make It Special
No matter what kind of celebration you choose, you can spice things up with some top-of-the-line paper products from PaperDirect. When you need to decorate your office for the 4th of July, PaperDirect is your perfect source for a wide variety of certificates, border paper, brochures, postcards, and more! We absolutely have what you're looking for.