How to Show Your Patriotic Pride for July 4th
Seasonal & Special Events Ideas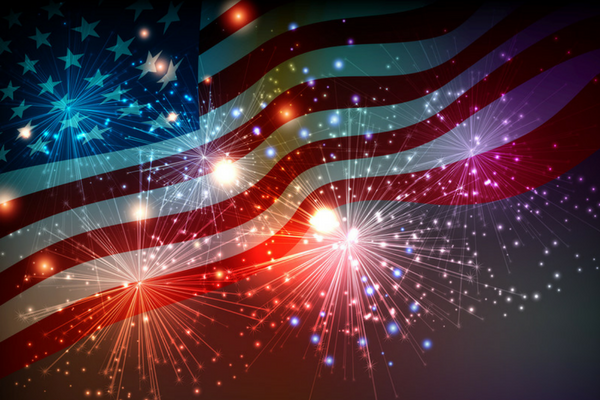 Every year on July 4th, Americans from every corner of the country come together to celebrate the magnificence that is the United States. What remains true of our nation is that — no matter how entangled we may be in our own political struggles — the most liberal person and the most conservative person will always uniformly agree that our country is absolutely worth a celebration. If you're looking to get especially patriotic on this July 4th, here are some tips from your friends at PaperDirect.
Decorate With Red, White, and Blue
Why not put out some commemorative decorations to celebrate Independence Day? Do you have some red, white, and blue pillows? Even solid color pillows placed one right next to the other are great decorations. Red, white, and blue stuffed animals can also make a cute impression, too!
Hang a Flag
The old standby for celebrating the Fourth, you can't go wrong hanging the stars and stripes. The flag of the United States of America, also known as Old Glory, is a universally beloved symbol of the country that helps dress up any home or office – no matter what time of year it is.
Send Out Patriotic Stationery
You can either take the time to send out a letter to your friends and families to commemorate our national holiday, or you can switch up your business stationary to something a little more patriotic for the week before and after the Fourth. It can be a nice touch of individual charm that also celebrates the United States.
Dress for the Day
The odds are good you have a red or white T-shirt and a pair of blue jeans. That means you're at least two-thirds of the way to sporting a patriotic outfit. If you have a little cash to spend, a lot of national chains will put out limited release T-shirts to help you show off some American pride.
Set Off Some Fireworks
Provided that it's legal in your state or city, why not hit a fireworks stand near you and set off some small bursts of color. This tradition has been a part of the Fourth of July celebration since 1777 — also known as the first official celebration of the holiday. Lighting some fireworks while oohing and ahhing at the multi-colored results is as American as apple pie.
Let PaperDirect Help You Celebrate Correctly!
No matter how you choose to show off your patriotic spirit, PaperDirect can help. Whether you're using patriotic stationery to send a message or you're choosing from our variety of patriotic invitations to call your friends and family to a barbecue, PaperDirect is your ally for the quintessential American holiday.