7 Office Bonding Activities – That Aren't Lame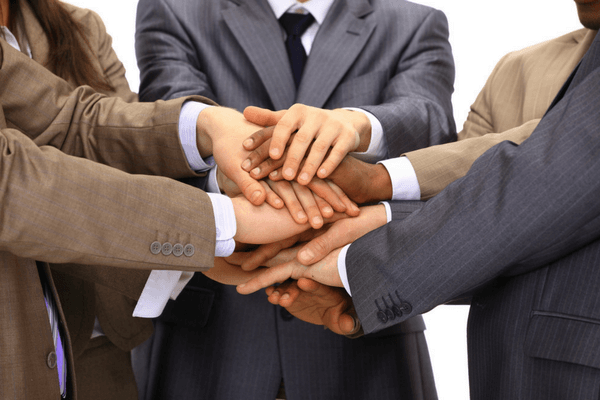 Professional development workshops complete with trust falls and scavenger hunts are so 1999. If you want your team to come together without rolling their eyes at your outdated team building ideas, plan activities that are both engaging and exciting. We're here to help you think outside the box.
1. Go zip lining.
It's easy to address trust and fear when you're about to sail over the tree line with your boss in tow. But, once you're both safe on the platform on the other side, you can celebrate yet another challenge tackled together!
2. Attend karaoke night.
Have the team gather at the local pizza place for beer and Bono on karaoke night. There will be ample words of encouragement spoken to the employees who risk grabbing the mike. The benefit: Everyone practices being supportive.
3. Build something together.
Volunteer as a company to help with a local Habitat for Humanity build or a community playground rehab project. When creating teams to tackle various tasks, mix it up so the staff gets to meet people outside their usual circles.
4. Host an 80's prom.
Do a throwback event to encourage mingling among staff and their significant others. The nostalgic clothing is a perfect ice-breaker, giving everyone at the party have a common ground.
5. Do a charity walk.
Take a Friday morning off as a team and support the community. Employees can bond through race prep walks leading up to the event, making homemade tie-dye team T-shirts at the office and volunteering to help the race organizers set up for the festivities.
6. Schedule lunch buddies.
Put everyone's name in a hat and draw four names each Friday. These lucky winners get an employer-paid offsite lunch and a chance to learn more about one another away from the office setting.
7. Plan a Taco Tuesday.
One Tuesday each month, encourage everyone to stay in for lunch and share their favorite Mexican recipes potluck style. Employees can bond over homemade guacamole and enchilada casserole.
Stock up on motivational gifts and certificates to award the staff as they celebrate their achievements. Celebrate the Goofiest Dressed Team from the charity walk and the Almost a Rock Star singer from karaoke night! PaperDirect can ship motivational products directly to your office.