8 Fun Ways to Improve Employee Engagement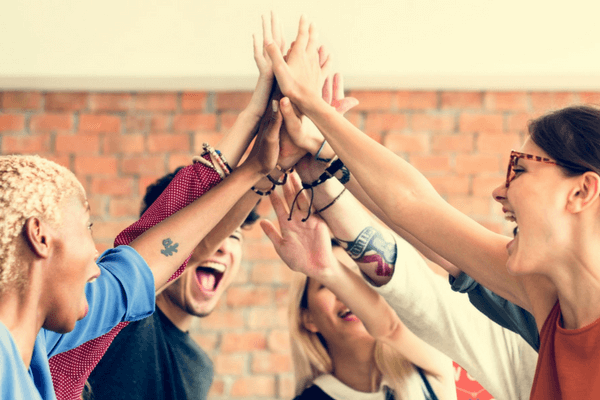 Is the typical workday at your office filled with laughter, chatter, and lots of work completed with loads of enthusiasm? If your answer is no, you may want to work on boosting employee engagement. Here are eight fun and easy ways to improve employee engagement and make your staff excited to come into work every day.
In-Office Events
In-office events can be something as simple as a weekly staff lunch hour, or as elaborate as monthly catered event for birthdays or milestones met during the month. Contests are another fun way to bring people together and improve employee engagement, with prizes offered for the biggest sales, most productive workweek, or other achievements.
In-Office Awards
In-office awards can include work-related endeavors, or you can also go outside the box with awards for fitness achievements, creativity, or even reaching humorous goals. Perhaps a monthly award for staying calmest in the midst of chaos can be on the list. Awards can consist of certificates, plaques, trophies, and motivational pins and gifts.
Out-of-Office Perks
Take employees out to the ballgame, a play, a picnic in the park, or weekly happy hour. Planning social time outside of work can improve employee engagement inside the office. Out-of-the-office events take away the confines of the office and let employees get to know each other on a more personal level.
Team Building Activities
Team building activities can range from office trivia contests to mini-car races, with annual retreats or off-site scavenger hunts as additional options. The most important aspect of team building activities is not necessarily what you do, but that the team is doing it together to improve employee engagement and strengthen bonds.
Setting Goals
Whether you set daily, weekly, monthly, or quarterly targets, setting goals is another way to fortify teamwork and engagement. Bonds can't help but form when people work together for a common cause that benefits the bigger picture. Strengthen the bonds even further by celebrating goal achievements with one of the aforementioned in-office events or out-of-office perks.
Mentoring
Pairing up employees for training and mentoring opportunities can also work to improve engagement. It may not only be the senior staff members who can offer something worth learning. Have two employees spend two weeks with each other, giving each person a week to be the mentor. Longtime employees can share their experience, while newer employees can bring knowledge, insight, and new perspectives to the table.
Volunteering
You already heard how working toward a common cause can improve engagement, and that cause can include volunteer opportunities outside the office. Consider donating time to an organization or activity that betters your community while contributing to your mission. Adjust work schedules to accommodate those interested in participating.
Listening
Giving your employees a voice, and then letting them know their voices are heard, is another strategy that can improve employee engagement. Keeping an open avenue of communication via email and in-person meetings is one way to do it. Conducting monthly surveys, establishing a suggestion box, and holding a weekly sound-off are others.
Feel free to mix and match any of the ideas to best suit your company's personality and culture. Also feel free to ask employees for ideas, giving them yet another way to contribute to and become more engaged in the workplace. When handing out office awards or prizes, stop by PaperDirect for all your motivational award needs!