9 Quotes About Stationery Every Writer Will Love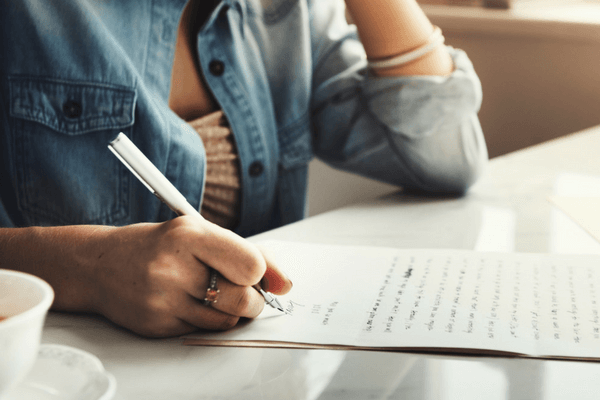 Humans require basic necessities to survive. These include food, water, shelter – and, for some, stationery. If you're the type who lists stationery as one of your must-haves, you're not alone. We found a handful of notable folks who have felt the same way, as evidenced in this collection of stationery quotes.
What Stationery Can Do to You
Stationery has the power to stir up all types of emotions, from comfortable to creative. It's alluring, addictive, and could perhaps even prompt a life of crime.
"There was something very comfortable in having plenty of stationery."
– Charles Dickens, English writer and social critic
"Whatever you choose for your stationery is your favorite color because it's where you pour your heart out."
– Mary E. Pearson, American children's author
"Stationery is addictive. I get mine made in Paris at Benetton, and writing on it gives me a strange thrill."
– (Edward) Graydon Carter, Canadian journalist and Vanity Fair editor-in-chief
"If I were a criminal, stationery stores and bakeries would be the two kinds of places I would concentrate on."
– John Turturro, Italian-American actor, writer, filmmaker
What Stationery Can Do for You
Stationery provides a keen place to write, sure. But it can also come to the rescue in a variety of instances, including capturing ideas, bearing witness to your innermost thoughts, and helping to lull you back to sleep.
"Ideas are elusive, slippery things. Best to keep a pad of paper and a pencil at your bedside, so you can stab them during the night before they get away."
– Earl Nightingale, American author and radio personality
"Love is a letter on pink stationery."
– Charles M. Schulz, Peanuts creator and American cartoonist
"Fill your paper with the breathings of your heart."
– William Wordsworth, English Romantic poet
"The visionary starts with a clean sheet of paper, and re-imagines the world."
– Malcolm Gladwell, Canadian author, speaker, and journalist
"I put a piece of paper under my pillow, and when I could not sleep, I wrote in the dark."
– Henry David Thoreau, American essayist, poet, naturalist, and philosopher
If these quotes fire up your inspiration to augment your stationery collection, check out our sensational stationery selection. Whether you're looking to pour out your heart, pen a love letter, or add another layer of comfort to your home, PaperDirect stationery has you covered.