How to Write a Great Employee Recognition Speech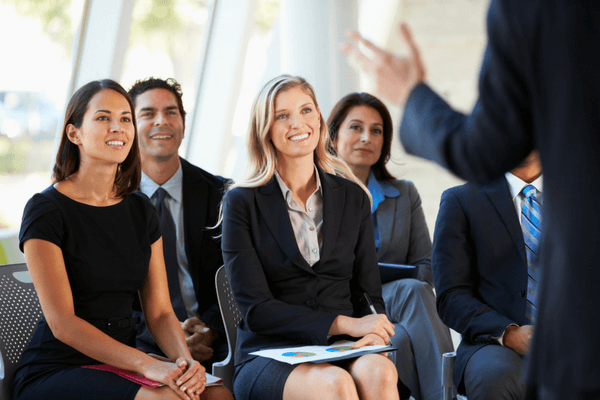 Regularly recognizing stellar employees makes them feel good and makes the whole workplace more productive. It also serves to consistently boost morale while giving other employees incentive to do their best.
Recognition awards are always a smart choice, especially if you present them while giving an inspiring speech. Not sure how to pen the perfect employee recognition speech? These tips can help.
Things to Say
Your recognition speech for employees can pack the biggest punch if you simply speak from the heart. Follow a few guidelines to keep your speech on track:
Be specific.
Instead of giving generalizations like "Sally is a great employee," pinpoint what makes her great. "Sally increased sales by 400 percent last quarter alone."
Be clear.
Make it obvious why the employee is being recognized. "Sally's phenomenal sales record is the reason she's getting this $5,000 cash bonus".
Look at broad effects.
Highlight how your employee's efforts have had a positive effect on the entire business. "This massive boost in sales has given our company the biggest growth we've seen since 1973. It's also allowed us to develop two new products with the additional revenue."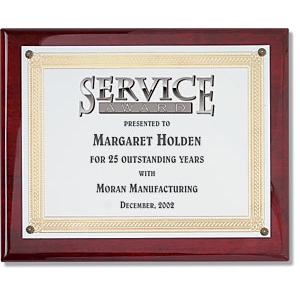 Things Not to Say
Keeping the speech positive is a must to ensure you leave the room infused with positive vibes. A recognition speech for employees is not the time to include things that could be taken otherwise.
Don't include constructive criticism.
While it can work when you're coaching employees one-on-one, it's not something you want to announce in a room full of people when handing out an award.
Avoid making unfair employee comparisons.
Each employee brings his or her unique talents to the table. They're not all going to perform identically, and they shouldn't be expected to be the same. Perhaps Jim doesn't get as many sales as Sally, but he could be a rock star when it comes to explaining new products at seminars.
Never promise something you may not be able to deliver.
Continual employment is one of these things. Even if you hope Sally sticks around forever, you don't want to promise a job forever just in case you're faced with circumstances beyond your control. Avoid speaking in hypotheticals and stick to words of thanks.
Leave out anything that could be offensive.
In today's climate, even some humor could backfire. Steer clear of comments that mention gender, race, religion, or other sensitive topics.
Using these tips can help you write awesome recognition speeches for those exceptional employees. Now all you have to do is make sure you have an exceptional recognition certificate or plaque to go with it. Shop PaperDirect for your office award needs.