Fun Invitations for Game Night
Seasonal & Special Events Ideas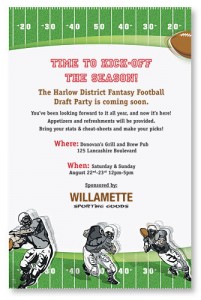 When it comes to game night, we get all kinds of opportunities to have a get together, especially during football season. You've got college ball on Saturday, pro ball on Sunday and then Monday Night Football as well as Thursday night football. And that doesn't include all the other nights when sports are played. That means there are tons of opportunities to have a get together, meaning you'll have lots of times you need to send game night invitations.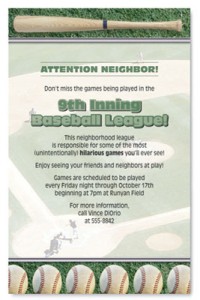 Having neighborhood get-togethers and parties for friends during a ball game (football, baseball, basketball) is a natural for fun times and good company. But setting up a great party means there will have to be a bit of planning. And a well planned party means invitations. Since we're talking about game night, sending out fun invitations has to be a given, since the party is going to be about having fun. That means we need to come up with ideas for fun game night invitations.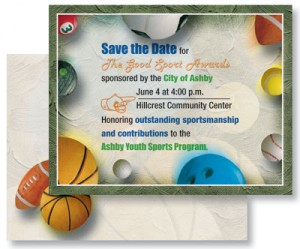 The easiest way to sent out invites like this will be on a postcard. Not only are they inexpensive to order, print, and mail, but they can hold a lot of information as well. You'll want to put the place and time on them, but there is also plenty of room for graphics, meaning you can put football players on it, cheerleaders, or whatever other graphics that will apply to the night. Putting the team names on it, especially if there's a huge rivalry involved will be a fun factor as well.
If you're putting together a large affair, like a Super Bowl party, you can use regular invites with RSVP cards so you will have a better idea of how many people will be there. This will enable you to have enough food and beverages for everyone, and to have enough time to prepare. Fun invitations are easy to create, and basing them on a football or other sport game night makes for a fun time.
Check out the invitations you can get online and see what ideas you can come up with for a game night. Depending on what sport you like best and want to throw a party for, you'll have lots of options for layouts and designs and the templates for the invites and postcards makes it a snap to do. Have a great party!