Inexpensive Marketing Ideas: 8 Ways to Promote Your Business
Marketing & Sales Promotion Techniques
When it comes time to find ways to market your products and services, there are literally thousands of things you can do. Unfortunately, it seems like it costs more money to promote your business than you can recover from the advertising. However, there are several inexpensive marketing ideas you can use that really work. Here are a few for you:
One key is to make sure people see your name in as many places as possible. Sponsoring sports events on banners will be seen by hundreds of people during the event
Buying space on local restaurant table tents and menus will put your name in front of people every day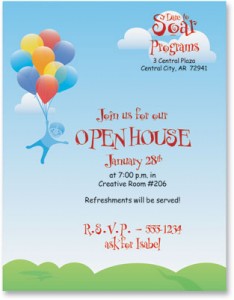 One way to put the business name in front of people is by putting flyers on windshields in grocery store parking lots
Hire some high school kids and hang door hangers with your business name on it. This is very successful if you offer a discount or free product.
Having inexpensive giveaways like pens and pencils with the business name and logo on it or Post-it notes and fridge magnets are always good to draw people
When you go anywhere, make sure you leave business cards somewhere people will see them. If you use the business card promos you see all over the web, that is definitely one of the most inexpensive marketing ideas.
Buy ad space in high school sports programs and annuals if they sell it. This reaches people for years.
Use Craigslist to advertise indirectly on. If you offer something for sale and use it to reference your business, it'll be seen by hundreds, or even thousands, of people
There are lots more tips and tricks out there for inexpensive marketing ideas for your business. While there may be a little money involved in some of them, there are quite a few that are totally free.  Marketing your business doesn't have to cost a lot, and the return on the investment can be huge.