Elegant Wedding Thank You Quotes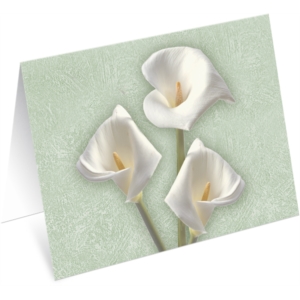 After all is said and done, after all the guests have gone home and after you've returned from the honeymoon, you'll want to send thank you cards to everyone who attended your wedding , all who gave gifts and all who were involved in the process. This can run into hundreds of thank you cards so finding different ways to say "Thank You" becomes not just a matter of being different for everyone, but finding elegant wedding thank you quotes also keeps you from becoming frustrated and bored with the whole thing.
Here are some ways to express your appreciation without becoming too redundant.
–    For groomsmen and bridesmaids, you'll want to express a bit more personal thankyou. For instance "We want to thank you for participating in our special day. Your friendship is something we both cherish forever." You may want to include a little gift as a token of your appreciation as well.
–    Friends and family can have several different thank you phrases since this will be the group you'll have the most cards to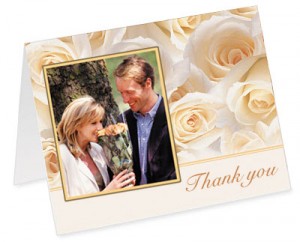 send for. One phrase could go something like "Thank you for being a part of our wedding and sharing in our joy"
–    Another wedding thank you quote to use for family members could be "We are so blessed to have married into such wonderful families. Thank you for being present at our wedding and sharing in our special day."
–    "Our lives have been enriched by your friendship and your presence at our wedding enriched that special day as well. We thank you for being there and for sharing our happiness." Is a great phrase for thanking friends.
–    To guests and companions of friends who attended, a thank you card that says "Our wedding day was made that much more special because you were there. Everyone who attended helped to make our dream wedding into a wonderful reality."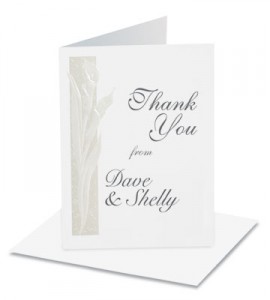 You can use some of the love verses from The Bible as well as famous poems and quotations from celebrities and literary giants. The resources for finding wedding thank you quotes for thank you cards are almost endless, but the ones people will appreciate the most are the ones that come from your heart. The list above should give you some great ideas about what to say, and as you fill out the thank you cards, you'll have your own feelings that you'll want to express to each person who attended. Wedding thank you quotes are all about the heart, and you'll find you've got plenty of ways to say "thank you" to everyone in your life.