Tips for Planning a Retirement Party
Seasonal & Special Events Ideas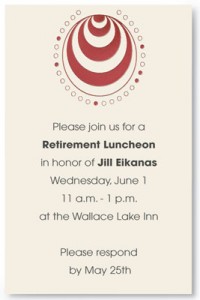 It's hard sometimes to realize that someone has worked for your company for twenty, thirty, even forty years. When it comes time for them to retire, you want to show them how much their effort, dedication and long service is appreciate, plus give them a great memory to retire on. Planning a great retirement party for them may seem like a challenge, but with the right ideas not only is it easy enough to do, but it will be a very memorable occasion.
Making a retirement party a truly memorable event does involve a little planning. One way to make it truly special is to have the retiree's friends and family there when the person is honored. Take an opportunity and connect with their spouse so you can get a list of names and addresses. This enables you to send them custom invitations for the party which will give them an opportunity to share in the honor and appreciation.  Having a seating arrangement will help as well, especially when the retirement party is centered on a dinner. Utilizing place cards grouping friends and family together as well as people in the retiree's department will help organize the festivities.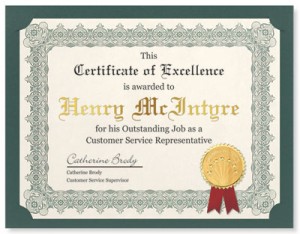 To honor the retiree, especially one that has had a tremendous impact on the company requires showing them just how much they've been appreciated over the years. While planning the retirement party taking the 'gold watch' approach is always a great way to do so, giving them a certificate of appreciation award that's framed gives them something they can hang on their wall at home. And a commemorative lapel pin gives them something they can wear on their lapel that shows anyone who looks just how much they are appreciated for their service and dedication to the company.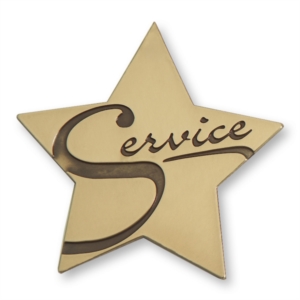 Retirement is a big step in a person's life and being able to have things like certificates and lapel pins brings back fond memories of the years at work. You receive a diploma when you graduate high school and college, so receiving a certificate award when you "graduate from work" has a very similar feeling for the retiree. While a party lets friends, family and co-workers express their appreciation either by handshakes or even at the podium, having tangible awards is something that the person who is retiring can take with them to remind them of their years at work and of the retirement party. With all the great retirement gifts available, you'll be assured that the planned retirement party will be a success.