8 Unique and Personal Bridesmaid Gift Ideas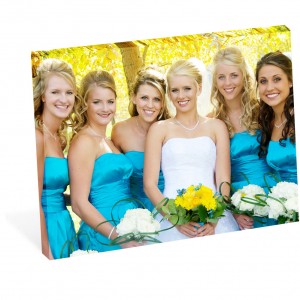 Weddings are a truly special time in a person's life, whether you're the bride or you've been invited to be a bridesmaid. And while being a bride is definitely a challenge, being a bridesmaid is a challenge as well. Having to help the bride get everything ready, get dressed, throw the bachelorette party, help with the planning and execution of the wedding are all things bridesmaids have to do. This means finding the right gifts for the bridesmaids as tokens of appreciation is important. Bridesmaid gift ideas may seem like a challenge, but there are lots of great ideas that everyone will appreciate.
One thing you'll want to do is make sure none of the bridesmaids feel that they aren't getting the same quality of gift as the others. This means the gifts for the bridesmaids all need to be the same. Here are some great ideas for your bridesmaid gifts.
Having jewelry like a necklace or bracelet engraved with the bridesmaids names on them make great gifts
One little gift that makes for a cute memento is a wedding snow globe, especially if the wedding is in the winter
Before the wedding, treating all the bridesmaids to a spa day makes for a fantastic get together
Personalized bags and totes filled with a lot of little gifts like perfumes and cosmetics makes for great gifts
Jewelry boxes engraved or etched with the bridesmaid's names makes for totally cool presents
Picture frames and picture boxes make for great gifts as well
Personalized compacts make for sweet presents for bridesmaids
An engraved pen and pencil set is nice also
There are lots of other ideas and variations on a theme with bridesmaid's gifts. You'll be amazed at just how cool some of the gifts are and at how inexpensive some of the coolest bridesmaid gift ideas actually are. Being a bridesmaid is quite an honor and giving them gifts as mementos of the occasion is truly a nice way to express your appreciation for all the help and friendship they provide.