Thanksgiving Ideas for Kids
Seasonal & Special Events Ideas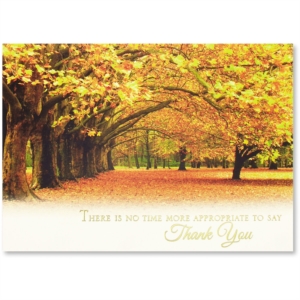 Thanksgiving is a holiday to be enjoyed by all ages, and it's a day when we express how thankful we are for all of our blessings. Even young children can participate in Thanksgiving by participating in one (or more) of these creative Thanksgiving ideas for kids (and adults, too):
Read or write a Thanksgiving poem or prayer before dinner.
Read a Thanksgiving Bible verse.
Write or read a Thanksgiving story to everyone.
Share a meaningful, special Thanksgiving memory (can go around the table and do this before eating)
Invite a friend to your home for Thanksgiving dinner.
Watch the Thanksgiving Day Parade or a Thanksgiving-themed movie or show together as a family.
Volunteer at a shelter,  or prepare a care package to give to the homeless or to a shelter near your home.
Plan a family football game in the yard.
PaperDirect is your online source for fall party invitations, place cards and Thanksgiving greeting cards and thank you notes.