Inexpensive Employee Gifts They'll Love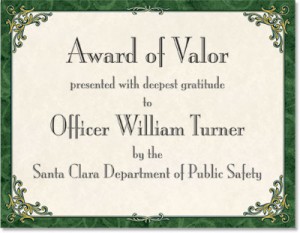 One way to give recognition to employees is by giving a small gift to the deserving employee to show your appreciation.
Employee award certificates mean a great deal and serve the purpose of acknowledging good work, but small gifts show you went the extra mile and will boost employee morale even more!
During the holiday season, you will find a number of inexpensive employee gift ideas online and in stores to make shopping for your employees a breeze!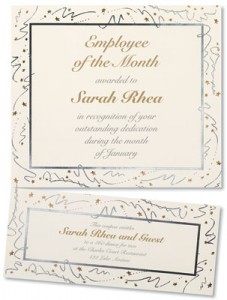 Gift Cards
One way to make employee recognition easy is to learn a little bit about each of your employees such as their favorite restaurant, coffee shop or bookstore. Some ideas:
Restaurant Gift Cards
iTunes Gift Cards
Smazon Gift Cards
Air Fare Gift Cards
Movie Theater Gift Cards
Gas Cards
Gift giving will be easy if you find out what your employees do in their time away from the office. If you have a movie buff on your staff, a gift card to a local movie theater would be greatly appreciated. For only about $20, you can get two nighttime movie tickets for your employee and a guest to enjoy.
Hobbies
If one of your staff members enjoys a certain hobby such as gardening, you can get her/him a book about the hobby or supplies for their hobby to show your appreciation for a job well done.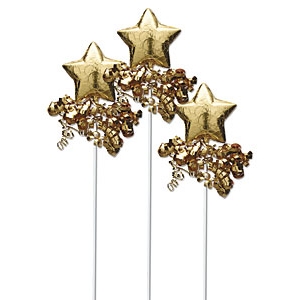 If one of your team members is a dog lover, why not have a picture of his dog put into a digital frame? You can ask someone in a nearby cube, or a friend of the employee, to somehow get you a photo so your employee doesn't know what you're up to. And since you can get just about anything personalized these days, you can take that photo and have it put on a coffee mug, tee-shirt or even a necktie!
Gift for Everyone
Pretty much everyone in the office loves getting a bottle of wine. If you're at a loss for gift, something like this is simple and sure to please.
PaperDirect is your source for everything you need to make your business a huge success. Need employee recognition ideas? The PaperDirect blog has some great tips.