Creative Business Card Designs
Designing Your Business Communication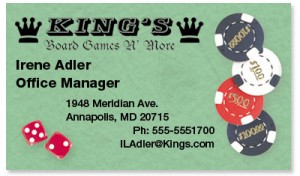 Business cards are a must to get your company name out there. The PaperDirect blog has posted a lot of information to help you design or choose the business card that perfectly represents you and your business. Creative business card designs will get the recipient's attention and make him/her more inclined to do business with you.
The ideal business card has the perfect combination of professionalism and creativity. PaperDirect has numerous creative business card designs from which to choose, and our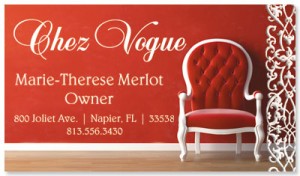 convenient online shopping makes it easier for you to take your time and find the one you think is best for your needs.
Even though business cards must include contact information and often have the company logo on them, they can still be jazzed up to make them more creative. The more artistic and creative your business, the more creative your business card can be. You can choose different materials to have your business cards created from or use standard white business cards with black text. Your business cards can be portrait or landscape format, folded,  or two-sided, but we recommend you keep them the standard size so they fit easily into business card holders that many people carry.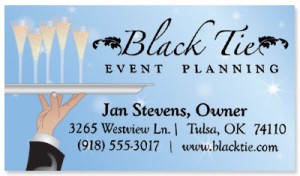 PaperDirect even has "print your own" business card templates allowing you to download our designs and print any time you like. Whether you need ten or a thousand, these easy-to-use templates will surely produce the creative business card design you want. An 8.5″ X 11″ sheet of paper you choose prints 10 cards per sheet in full color for a one- or two-sided design. It's that easy. With no waiting for delivery and with our selection of business card verses to use, you will have as many business cards you need in no time at all. All you need is a computer and printer, and the rest of the supplies come from PaperDirect.
For more ideas regarding creative business card designs, read "Make a Good First Impression with Eye Catching Business Cards."
Just imagine the creative flair you can add to your business cards yet still keeping the message professional and informative. Why not order online today at PaperDirect?