Plaque Awards for Improved Grades or Behavior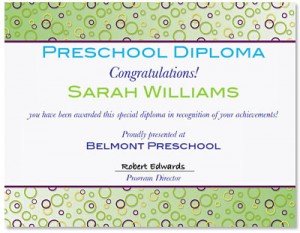 If you're a teacher and are looking for a meaningful, long-lasting way to reward students for good grades or exemplary behavior, you may want to consider plaque awards. PaperDirect has an extensive line of plaque awards from which to choose. You can have them custom engraved for a singular achievement, or you can order what is called a "Perpetual Award Plaque," which includes the names of past recipients and additional space for future winners of the award.
You can choose from walnut, oak or slide-in plaques to honor your deserving students.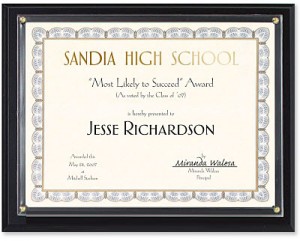 Our wall plaques have beautiful wood or acrylic frames with foil accents that can be engraved with your special message. Some of our best sellers are the Cherry Piano Wood Wall Plaque Kit and the Laminated Finish Wall Plaque Kits. Matted plaques and plaques with photos are also available from PaperDirect.
If you are looking for a less expensive way to reward deserving students, PaperDirect has a vast selection of award certificates that can also be custom designed exactly to your liking. To learn more about how plaque awards can be used to reward excellence, check out this PaperDirect blog, "Plaque Awards Your Employees Will Appreciate."