Baby Shower Ideas to Keep Guests Entertained
Seasonal & Special Events Ideas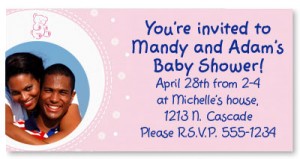 Baby shower games are a traditional part of any baby shower, and while they are often silly and childish, they are fun, nonetheless. If you are hosting a baby shower, you may be struggling to come up with some baby shower game ideas that are not your run-of-the-mill, decades-old boring baby shower games.
Baby shower games at the shower can be one of the most memorable experiences for the mom-to-be. Part of making the experience a huge success is by thoughtful party planning and hosting fun baby shower games. Before starting the games, it's good practice to go around the room as an ice breaker and have everyone introduce themselves and explain how they know the mother-to-be.
Now, let's jump right into some popular baby shower ideas that will keep your guests entertained and involved!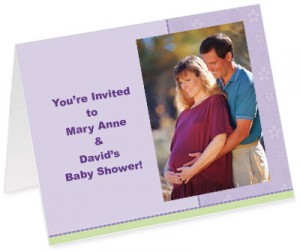 "Never Say 'Baby'" 
Materials: Baby safety pins you can place on a string for each guest and string or yarn, enough for each guest to wear as a necklace.
Have each guest place the necklace with the baby safety pins around their neck when they arrive at the baby shower. The rules for this baby shower game are given out at the beginning of the baby shower. Whenever someone says the word "baby" during the shower, anyone who calls it out gets a pin from the other guest who said the word. At the end of the baby shower, the guest with the most safety pins wins!
Name the Most Baby Items
Materials: Pad of paper and pen for each guest.
Have everyone write down as many baby products as they can name (bottle, blanket, pacifier, etc) within 5 minutes. Sure it is easy at the beginning, but towards the last few minutes, the women will start racking their brains for more. A prize goes to the guest with the most baby items listed.
Guess How Many Safety Pins (or Diapers)
Materials: Safety pins, jar, diapers, large container to house diapers. Pass around a jar full of baby safety pins. The one who guesses the closest wins a baby shower prize. Do the same with a large container of small diapers and at the end of the game, the mommy-to-be gets the containers!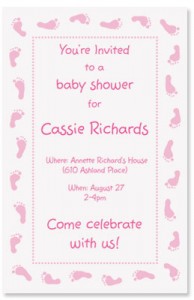 Baby Trivia Game
Check out this blog for some great ideas for this baby shower game–Play Baby Trivia!
PaperDirect has everything you need for your baby shower from invitations to thank you cards and announcements.   Shop PaperDirect's online store today for all your baby shower planning needs.
The PaperDirect blog is your information headquarters for information about everything from planning your next party to branding your new business. Make reading the PaperDirect blog part of your regular schedule. We offer fresh ideas and suggestions on many topics that are realistic and relevant to your life.