Play Baby Trivia!
Seasonal & Special Events Ideas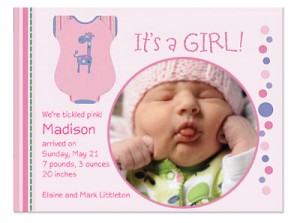 Is your close friend or family member expecting a baby and you want to throw the best baby shower ever? With some helpful baby shower tips from PaperDirect, you can host the baby shower of the year! If you have attended a baby shower, you know that sometimes it's a struggle to come up with creative, fun ways to celebrate this blessed event besides the usual great food, awesome gifts and fun games.
If you are looking for some good baby shower tips to make your event stand out from all the rest, try putting together some type of baby trivia game show. Who doesn't love talking about babies and new mommies? With a game based on questions and answers related to babies, you will get all your guests involved, and they will learn some fun facts at the same time!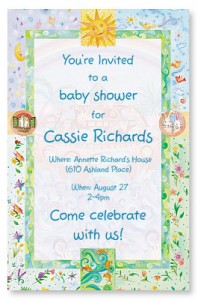 Here are some baby fun facts you can include in a question/answer game at the baby shower you are hosting:
Babies are born without kneecaps (they don't appear until the child is 2-6 years old!)
A baby is born every three seconds approximately.
Each year, 15-19 sets of quintuplets are born in the U.S.
Only 3-4% of babies arrive on their actual due date.
A baby should begin to smile socially at 4-8 weeks of age.
Of the five senses, the first one a baby develops is that of hearing.
The heaviest baby ever born (on record) weighed 23 pounds 12 ounces.
Babies are born with 300 bones. Adults have only 206. Babies' bones fuse together as they grow, thus reducing the number from 300 to 206.
Your baby's eye color will be set at 6-9 months of age.
A baby's head accounts for 20% of his body weight.
A baby will recognize his mother's voice at birth. Father's voice will be recognized at approximately 14 days.
A baby will go through approximately 7000-9000 diapers from birth to potty training.
Your baby will share his birthday with approximately 9 million other people.
The average toddler will take approximately 175 steps per minute.
Your baby should be in the rear child's seat until he turns one or weighs at least 20 pounds.
Please read the PaperDirect blog for some interesting ideas on how to host a baby shower and be a huge success!  Visit PaperDirect for a full line of baby shower invitations and baby announcements.