10 Awesome Games to Play at Your Christmas or Holiday Party
Christmas & Holiday Party Tips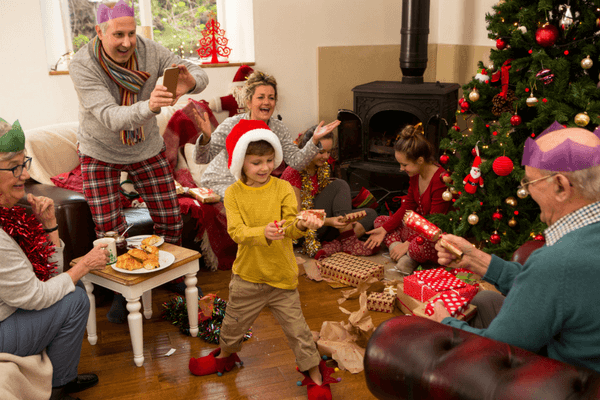 With the holidays fast approaching, you're likely looking at a growing number of holiday parties on your calendar. From the office to your living room, the holidays are the perfect opportunity for friends, coworkers, or family to come together.
Of course, once you've caught up on current events and filled your plate with yummy holiday food, how will you fill the time? There's nothing like a few group party games to get everyone laughing and having fun. Here are some awesome Christmas party game ideas to get you started!
Fun Games to Play at the Office
Hold an Ornament Raffle: Have everyone at the party guesses the number of ornaments on the tree. Closest wins a small gift!
Christmas Movie Trivia: Print out some trivia questions that are focused on Christmas movies and have your office mates divide up into teams to see who knows the most.
Charades: An oldie, but a goodie. For a holiday edition, make all the acting prompts Christmas themed.
Two Truths and a Lie: Have everyone tell two really awful Christmas gifts they've gotten as well as one fake one.
Office Gift Exchange: Set a price limit of $20 and then have the people in your office engage in a gift exchange. You can go white elephant, or you can have people pick names leading up to the party itself.
A Variety of Home-Based Party Games
Family Trivia: Test your family's knowledge of each other's favorite activities and hobbies with a round of trivia. You can even have the family participate by writing their own trivia questions.
Christmas Mad Libs: It's easy enough to manufacture your own holiday-themed mad libs, or you can print them out for free. They're a great time-filler, and there's the added benefit of teaching the kids the parts of speech.
Name that Carol: Got some musical flair in your family? Try a round of "Name that Carol" in which someone sings a few bars of a popular carol and everyone else guesses the title as quickly as possible.
Pin the Nose on Rudolph: Print out a picture of everyone's favorite reindeer and then have blindfolded people try to tack on his signature red nose.
The Penguin Waddle Game: Put balloons between your legs and have two teams race each other in a penguin waddle relay race. First one to the finish line without dropping the balloon wins!
No matter who is gathered at your holiday party, everyone will love to laugh and bond with these awesome holiday games. If you need invitations to your holiday party or a thank you note to express your gratitude for a fun, game-filled time, shop the hundreds of options at PaperDirect.