Happy International Picnic Day! How to Make Your Office Summer Picnic Awesome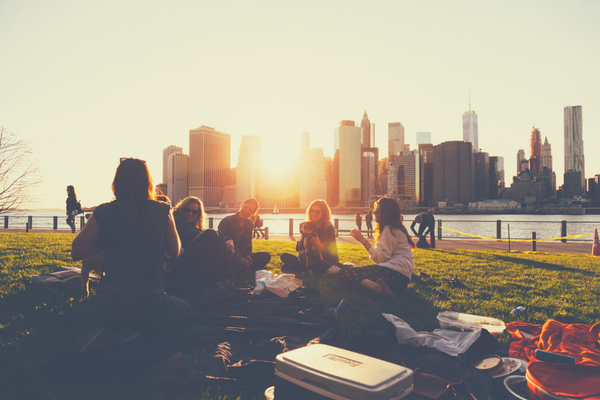 Summer has tons of reasons to celebrate, and International Picnic Day is one of them. Held every year on June 18, International Picnic Day gives you a prime reason to add some extra oomph to your annual summer company picnic. Whether your picnic is held around the office or outdoors, these ideas can help ensure everyone has a blast.
Hold an Awards Ceremony
Awards are a great way to honor your hardworking employees while adding another layer of fun to an already enjoyable day. You can stick with the more traditional awards, such as Employee of the Month or Best Customer Service awards, or you can create humorous awards.
Ideas for creative awards can include the Janitor Award for the person who is stellar at cleaning up other people's messes, or the Lady Gaga Award, given to the worker most likely to push the limits on your office dress code.
Have a batch of recognition certificates, trophies, or plaques prepared in advance so they're ready for their recipients.
Give out Prizes
Similar to awards, prizes also provide recognition for a job well-done. But that job doesn't necessarily have to be something that's done at the office. You can give out prizes for winning or excelling at any of the games on the day's agenda, or have an on-the-spot crowd vote for any number of honors.
Gift cards, company swag, extra vacation days, or drool-worthy gift baskets can all make magnificent prizes people would be eager to win.
Bring in a Guest Speaker
Guest speakers can share valuable knowledge that's both insightful and entertaining, and you can choose one that wows your company crowd. Invite an industry leader, local hero, or anyone else who can provide an engaging talk at your picnic.
Bring in an Entertainer
Another option for a memorable guest of honor is bringing in an entertainer. The playing field here is wide open, with options that include magicians, face painters and henna artists, caricature artists, and palm readers.  
Play Picnic Games
International Picnic Day would be a bust without a lineup of picnic games. Standard sports, such as volleyball and softball, can make the list, as can lawn games like bocce ball and croquet. Sneak some teambuilding in with games like tug of war or a water balloon toss. Give folks a chance to relax in the shade with trivia games or a few rounds of bingo.
Stage a Talent Show
Let employees show off their amazing talents and skills with a talent show. Give everyone a heads-up a few weeks in advance that this year's company picnic will include the show so folks have time to prepare and practice their acts. Have prizes on hand for the winners, which can be chosen by a panel of judges or popular vote.
Pick one idea, several ideas, or use these ideas as a springboard to come up with more activities of your own. However it works out, you'll be sure to spice up your company picnic with enough pizazz to keep make it the highlight of the summer. Visit PaperDirect for creative employee recognition ideas and certificates for your company picnic.