How to Foster Workplace Diversity Through Team Building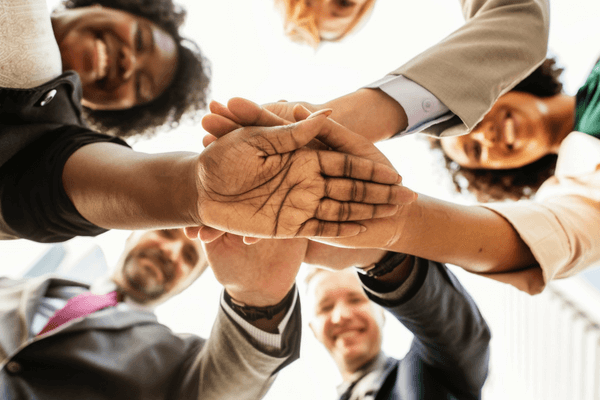 Each person on your team brings unique insight and background to the table. Are you embracing it? Actively recognize and foster workplace diversity through team building to boost office productivity, inclusion, and satisfaction.
Why is Diversity Important?
You might wonder why it's important to promote and celebrate the cultural diversity in your office. Taking the time to understand one another better ultimately leads to improved communication across tasks, projects, and partnerships, both in the office and with remote workers.
This level of empathy and understanding also filters into client outreach, making your business respected for its level of perspective and acceptance of cultural customs and differing languages. In short, your workplace becomes seen as culturally competent, accepting, and educated – a must in the globalized modern business world.
Team Building Ideas for Your Office
The Hult International Business School recommends several ways to promote diversity in the workplace to nurture an open-minded, globally-poised workforce. Combine these strategies with hands-on team activities in the office and a positive dose of employee recognition to foster workplace diversity.
Educate to boost cultural competency. Host team lunches with expert guest speakers who can educate the group on cross-cultural communication methods to be used both in office and with clients. Then, role play to practice what you've learned as a team. Reach out to the communications department staff at your local college to get started.
Integrate a global perspective into office communications. Do you have a newsletter, intranet, or active social media feed geared at the staff? Start sharing news headlines and feature stories from abroad to spark interest in global issues, holidays, and lifestyles. This will build your team's awareness in a subtle way between moments of direct interactions.
Travel to new places. If you're planning an off-site employee meeting, conference, or team-building retreat, skip the usual gathering spots and instead focus on a location that will start conversations about various cultures, ethnicities, and languages. Try meeting at a niche museum, ethnic restaurant, or historical landmark, and asking the site owners for a tour or background talk before you get started with your work-focused activities.
Expand workplace celebrations. Everyone loves a party! Look at your office calendar and add a few culturally-diverse holidays that you may not have celebrated in the past to help new employees feel included. Office decor, a theme potluck lunch, or sharing an educational video can build the team's awareness of the holiday while recognizing the special day.
As your office implements these team building ideas, celebrate those who go above and beyond in making a difference in the office culture. This extends both to dedicated activity organizers and enthusiastic team building participants. Browse our recognition certificates and awards online today.