Happy National Handwriting Day! Here are 6 Ways to Celebrate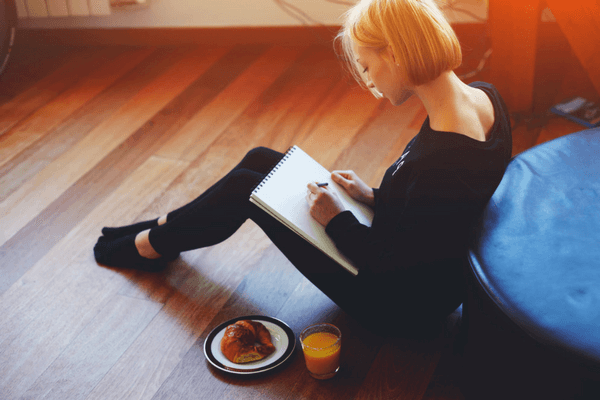 National Handwriting Day rolls around every January 23, giving you a chance to celebrate the art of handwriting. The holiday dates back to 1977, with the Writing Instrument Manufacturers Association choosing the date to coincide with the birthday of John Hancock. Hancock gets kudos for providing the first and most illustrious signature on the Declaration of Independence. You can celebrate your own illustrious handwriting with these six fun activities.
Send a Handwritten Letter
Break out your favorite pen and stationery, and then sit down to write a handwritten letter. Yes, we know. A handwritten letter is a far cry from the usual fast and furious emails and texts you've become accustomed to sending. But it can give you a chance to perfect your penmanship while making the recipient's day.
Practice Your Calligraphy
Break out your fancier pens and thicker paper to give fancy penmanship a whirl. Calligraphy and other types of hand-lettering transform handwriting into art, with styles that range from the elegant and formal to cutesy and sweet. Not sure where to begin? Look for online calligraphy tips or lessons to get the ink flowing.
Leave Notes around the Office
Make it your mission to leave a flurry of handwritten notes around the office. Write them on Post-It Notes, and leave them on individual desks, in common areas, or near the copy machines. The notes can contain wise words, inspirational quotes, or functional reminders. Let coworkers know you're leaving this notes in honor of National Handwriting Day and encourage them to do the same.
Catch up on Your Lists
Lots of people love lists, and National Handwriting Day is the perfect time to make sure you have all of them covered. Make them fun and flamboyant with patterned paper and colorful ink. Create a list of workplace perks, personal goals, lifetime achievements, or reasons you adore your kids and pets. Get functional with grocery lists, task lists, or a list outlining the best order in which to complete your upcoming spring cleaning.
Experiment with Different Writing Tools
Everyone's pretty much mastered writing with standard pencils and pens, but they're not the only writing tools you can use. Play around with different writing instruments to celebrate the holiday. Try different types of pens, such as paint pens, brush pens, glass-dip pens, and quills. Give charcoal, chalk, and a variety of different markers a whirl.
Create Your Own Font
Creating your own font gives you a double celebration of National Handwriting Day. Not only will it force you to create neat and memorable letters, but you'll be able to enjoy your new font on your computer going forward. Many online programs let you create your own font for use in digital documents, and some of them are even free.
You may end up enjoying the celebration activities for National Handwriting Day that you'll make them a regular practice. So keep your stationery, notepads and other paper supplies stocked with options from PaperDirect, and then go make John Hancock proud.