Creative Student Recognition Ideas for the New School Year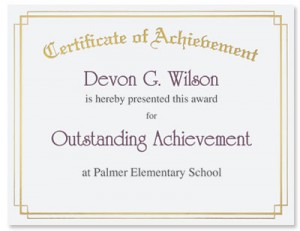 Coming up with creative student recognition ideas can be a challenge with each new school year. PaperDirect is here to help. If you're a veteran teacher, or even if you're a rookie, you may be struggling with student recognition ideas so you don't give out the same old rewards that are given out each year and have come to be less meaningful to the recipients. The first step in the process of buying or making creative student recognition "prizes" for the new school year is to spend some time getting to know your students.
Show Interest by Asking Questions

Many teachers, on the very first day of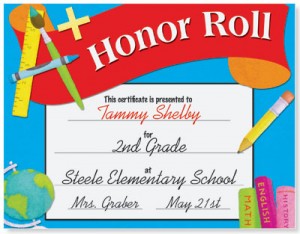 school, ask their students to fill out a questionnaire so they can find out what their students are "into" when they're not in school. If you have not tried this, you will find yourself amazed at what some of your students do in their free time. Many have jobs, fascinating hobbies, interesting family lives and other things going on that you'd never suspect had you not shown interest through your questions. Of course, you must be careful to not ask personal questions concerning religion, ethnicity, political beliefs, etc.
If you're a new teacher, have a veteran teacher review your questions just to make sure they're "politically correct." What you may consider an innocent question, such as "What does your father do for a living?" may be a sore subject with a student and cause him/her to shut down and refuse to answer any other questions. Be as neutral and benign in your questions as possible. To be safe, you can make the questionnaire optional or emphasize that the students answer only the questions they feel comfortable addressing.
Match the Reward to the Accomplishment and Student
PaperDirect has a large selection of award certificates, plaques and trophies that you can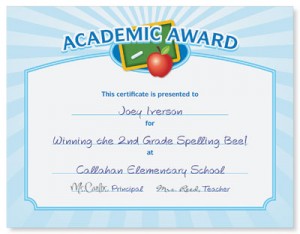 engrave or design with special messages to your students. Whether it's most improved, best attendance or highest grade, be sure the reward matches the accomplishment and the student's personality. If you think a student will find a certificate or plaque corny, then that's where the creativity must come in. Here are some creative student recognition ideas to get the new year started off right:
Buy the student breakfast
Award privileges to the student (leaving early, running errands to other classrooms, time in the library or media room)
A homework pass
Ice cream party at end of day
Pizza party
Gift cards to favorite hangouts and restaurants
Hand-written thank you card
Positive phone call home to the parents
Lunch with the principal
Lunch off campus
Lunch delivered to the student compliments of the school or teacher
Creative student recognition ideas need not be expensive. Some of the most meaningful rewards for well-deserving students don't cost any money at all! Check out these PaperDirect blogs to get more ideas about student recognition for the new year: