Frame Your Diplomas and Awards and Nail Them to the Wall
Recognition & Motivation Ideas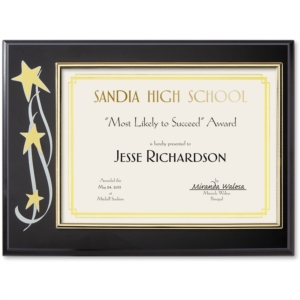 Congratulations, you graduated! Whether you graduated from high school, college or continuing education, it's a huge achievement that will propel you forward in your life and your career. Now that you have your diploma, or once you receive it in the mail, don't just stick it in a box or toss it aside where it will gather dust or get ruined. Make sure you keep it in perfect shape forever by framing it or putting it in a holder.
Even if you're not interested in displaying it now, don't forget about the future. Some day, when you have that corner office or your own counseling room, you might want your patients or clients to see your achievements. So be proud of all your hard work and frame your diploma.   A commemorative frame can also be a perfect graduation gift for your child, niece, nephew or mentee.
There are many options to preserve and display your diploma or other certificate: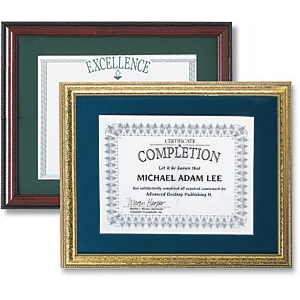 Certificate Frame: Add a mat and frame to your certificate and hang it on the wall. Thisis perfect for doctors, lawyers, counselors and anyone who wants their achievements front and center.
Certificate Wall Plaques: Make your certificate a little fancier by adding it to a wall plaque. You can pick from different styles to fit your personality and your achievement. You could even choose a perpetual award plaque so you can add your achievements throughout your lifetime.
Leatherette Certificate Holders: If you'd prefer not to hang your diploma but you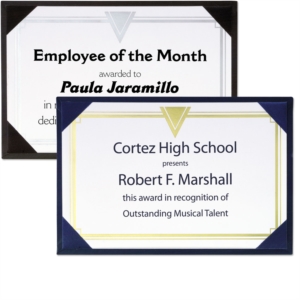 still want to preserve it, keep it inside a sophisticated leatherette certificate holder that you can keep on a bookshelf and pull out when you want to remember or prove your achievements.
Certificate Jackets: Another option is a certificate jacket, which keeps your diploma preserved and adds words of encouragement or significant symbols on top.
To preserve and display your certificate, get started online at PaperDirect.com.