How to Plan A Rockin' Company Picnic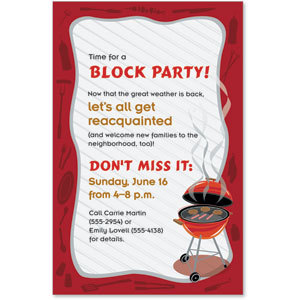 When planning the menu for your company picnic, select a variety of foods that appeal to all guests. The safest bet is classic picnic foods that are tried and true, and sure to please the masses. Be sure to send picnic invitations in advance with details, and let the invitations be indicative of the type of picnic. Whether the event will be country casual or fancy fare, the food is always the main event. Here are the world's 10 best picnic foods; so pull out the red-checkered tablecloths, send out the picnic invitations and get ready for some good old outdoor fun!
1. Grill: The most popular grill fare is of course hot dogs, hamburgers, and cheeseburgers. But don't forget to have a few veggie or soy burgers on hand for vegetarian or vegan guests who are often overlooked at picnic style gatherings.
2. Salads: It wouldn't be a picnic without the summer classic, potato salad. Pasta salad and coleslaw are in the same family and can help round out the side dishes and add variety to your picnic spread.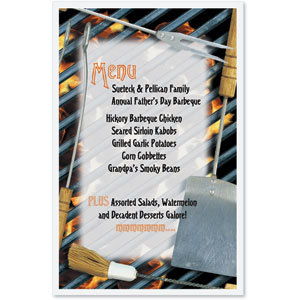 3. Fruit Salad: A fruit salad hits the spot on a hot summer day. Mix up watermelon, grapes, strawberries, and blueberries for a quick fruit salad that everybody is sure to love.
4. Corn: Corn on the cob is another yummy classic, whether you have room to throw it on the grill, or boil it before the picnic; corn on the cob is always a crowdpleaser.
5. Watermelon: The quintessential summer food, watermelon is a must-have for any picnic. Kids and adults alike can't get enough of the sweet, juicy fruit — it may even start a good old fashion seed spitting contest.
6. Lemonade & Iced Tea: Always refreshing on a sunny day, have plenty of both beverages – and ice water – on hand.
7. Fried Chicken: Another picnic favorite, you can't go wrong serving up fried chicken at your gathering.
8. Veggies: It's always good to have some healthy snacks on hand, a veggie tray with dip is an excellent choice.
9. Cookies: You need to have some sweet treats for dessert, and an assortment of cookies will appeal to everybody's sweet tooth. Plus, they are easy for guests to eat on the go between picnic events.
10. Root Beer Floats: Surprise everyone by offering a root beer float station; a simple and delicious ice cream treat that kids and adults love!
Use any or all of the above ideas to plan the best, well-rounded company picnic that will have everybody talking!