Ways to Say "Thanks! on National Parent Day
Employee Recognition Ideas Seasonal & Special Events Ideas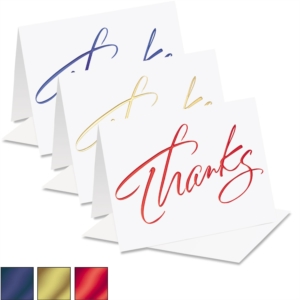 Your parents mean the world to you, so celebrate them on National Parent's Day!  Whether you live next door or halfway around the world, make time to say "thank you" with five thoughtful suggestions.
Write a Thank You Note
Handwritten notes are rare in this electronic age, but you can revive tradition with a handwritten thank you note. Choose beautiful paper or thank you cards from PaperDirect, and write down everything you appreciate about your parents. They will cherish your sentiments for years to come.
Home cooked meals taste delicious, but a meal cooked by someone else tastes even better. Treat your parents to a meal at their favorite restaurant. If possible, drop off flowers or balloons beforehand to surprise your parents when they arrive.
Assemble Photo Albums
Pictures tell the story of your family, but no one can see that story if the pictures are stuffed into boxes under a bed. Organize your family's story into photo albums. If possible, label the pictures that commemorate your heritage and thank your parents.
Take a Trip
Enjoy a trip to your parents' favorite vacation spot or find a new haunt when you give your parents a family vacation. Corral your siblings and kids on a multigenerational journey, and then make sweet memories as you enjoy spending time with your parents.
Complete a Home Improvement Project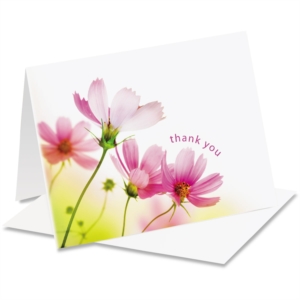 No matter how spry your parents may be, they'll appreciate your help fixing up their house. Repair the roof, paint the living room or install a new dishwasher. Your gift improves the value of your parents' home and shows them how much you care.
Give your parents something they can really enjoy as you celebrate National Parent's Day. Whether you spend time together or write a personal note on stationary from PaperDirect, plan now to appreciate and thank your wonderful parents.