Building Customer Loyalty One Birthday Card at a Time
Marketing & Sales Promotion Techniques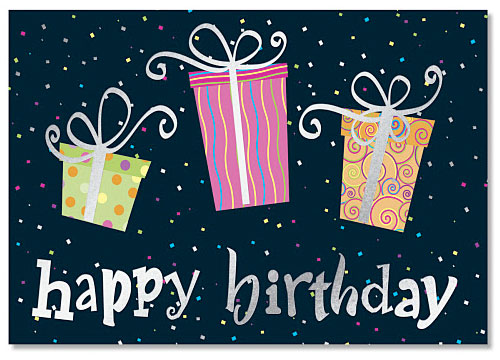 Building loyalty with customers means compelling them to buy into your business and brand as much as your products. Offering a stand-out product or service that meets a genuine need is primary, but building loyalty with customers runs a close second.
Marketing researchers have found that brand loyalty can run very deep; customers develop a sense of commitment to businesses they feel connected with. Scott Davis, author of Brand Asset Management, describes a successful brand as credible, unique, sustainable and as having a valued place in the customer's mind. The loyal customer perceives the brand and business as having benefits that set it apart from competitors.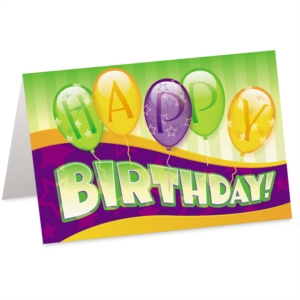 One powerful way to connect with your customers on a personal level is by remembering their birthdays. Linking your business with the thoughtful gesture of a tangible, paper birthday card will make an impact humanizes your business in a memorable way.
Direct mail, including birthday cards, reaches closer to 100% of your target audience than e-mailed messages. The main hurdle to direct mail marketing is getting your envelope opened and read instead of tossed into the recycle bin… but who would risk throwing away an envelope resembling a birthday card? A birthday card would never be considered "junk mail." It's pretty much a given that a mailed birthday message will be opened, appreciated and remembered.
A typical direct mail response rate is around 1%; Birthday Card marketing could quadruple that. Even a 4% open rate could potentially bring your business an exponential number of new sales. Most importantly, the gesture will cultivate a sense of ongoing goodwill about your business.
Here are some tips for successful Birthday Card marketing:
• Start collecting the birthdays and mailing addresses of all of your clients. Ask them to opt in to receive a free birthday offer. (Not many people will say no to this!)
• Choose a pre-printed birthday card design that conveys the heart and warmth you'd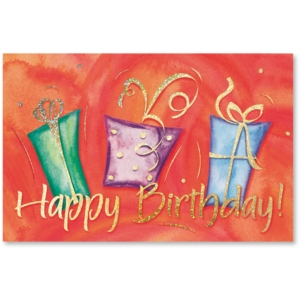 like your business to convey.
• If your business is small, have all your employees sign their names to each card mailed. If this is not practical, have a heartfelt general message printed onto the card.
• Include a free offer or discount coupon inside the card that is valid during their birthday month.
Sending birthday wishes is a simple and affordable gesture that can go a long way in building loyalty with customers.