5 Keys to the Best Dental Waiting Room on Earth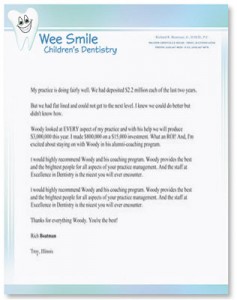 As a dental office manager, you probably try to minimize the time that your patients spend in your waiting room. However, it is inevitable that some people will spend their time waiting to see the dentist while relaxing in this area, so it's important that you make your dental waiting room as comfortable and inviting as possible.
5 Keys to the Best Dental Waiting Room on Earth
Provide free Wi-Fi. Kids can play games and adults can catch up on news or work. This small gesture can immediately make going to the dentist office less of a hassle.
Offer your waiting guests a complimentary cup of coffee, or a treat such as a cookie or granola bar. This allows your dental waiting room to feel more like a home than a cold and isolated doctor's office. You will want to be welcoming to your patients, and show them that you care.
Design patient education materials that will help your patients become more informed as they are waiting to see the dentist or hygienist. Creating these materials on high-quality letterhead will help to maximize your impact while minimizing your cost. When printed on the best paper, these materials will last for months at a time despite the fact that patients are handling them every day.
Create awards that recognize the youngest patients that visit your office. Children are often intimidated by the dentist, so take this opportunity to show them how fun it is to visit the dentist while they are waiting for their appointment. Clean Teeth Awards and Patient of the Month awards are a great way to recognize young children who are visiting your office.
Provide plenty of entertainment for your patients of all different ages. Create a play area for children to use while they are waiting. Purchase reading materials such as magazines and newspapers for your older patients to peruse before their appointment.
When you take the time to create a comfortable, soothing and relaxing space for your patients, you will notice that your patient satisfaction rates will skyrocket. The dental waiting room is the place where your patients make their first impression about your practice, so make sure you create a positive space. For more information on ways to improve your dental waiting room and products you can use, visit PaperDirect.com today.