How to Create Custom Church Programs for Christmas
Christmas & Holiday Party Tips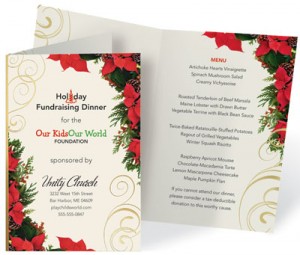 They say Christmas is "the most wonderful time of the year," and rightfully so. It's a period marked by joy and goodwill, spending time with family and friends and, of course, gifts and great food.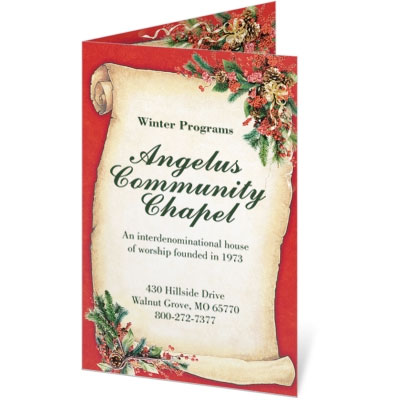 But there's one other part of the Christmas holiday that's looked forward to by all, both young and old, and that's the church Christmas programs that are put on by the children each year. Such masses are typically the most crowded, as church-goers flock to them to see the children play various roles in the reenactment of the birth of Jesus Christ. However, while these programs are enjoyed by everyone, nobody perhaps takes greater satisfaction in them than the children that are performing. After all, they've worked hard to perfect their parts and put on a good show over the previous several months. They're the stars of the show and they've earned it.
That's why custom church Christmas programs make a nice touch around the holiday season, especially to hand out for churchgoers during the services.
Creating custom Programs gives your hard working children some much deserved recognition, as they've prepared such presentations for the whole church community to see and enjoy.
Programs help the church community follow along better, as they're able to see which child is playing each character.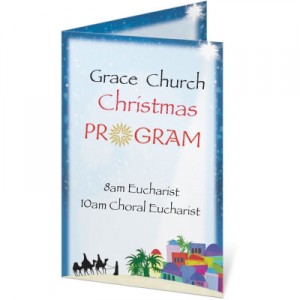 Christmas is a great holiday and so much goes into making the holiday season a memorable one each year. The church Christmas programs are a big part of this and also a big part of helping to get people into the holiday spirit. Creating programs for these events just goes to further benefit this cause and give props to the children who are the stars of the show.
What's more is that such programs can also be custom made, to include any news or upcoming events that the church also has planned throughout the holiday season and into the New Year. Common items to also include might be the church logo, church phone number, address, and website.
Yes, Christmas is the most wonderful time of the year. And church Christmas programs for those special occasions help make it even more wonderful. Find more information on custom church programs today.