10 Christmas Card Greetings to Celebrate Your Partnership
Christmas & Holiday Party Tips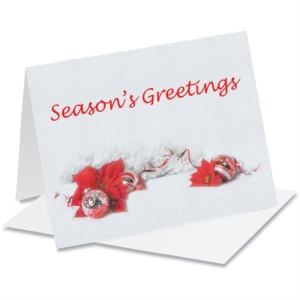 As the company's executive assistance, your boss counts on you to create and deliver a great deal of communication on his or her behalf. During the holiday season, your Christmas card greeting ideas are an especially important part of maintaining successful partnerships with clients and vendors. While others in the office might view Christmas note cards as a frivolous, unnecessary gesture, you know that they help create the building blocks of a positive business partnership.
Christmas Card Greeting Ideas for this Year's Cards
Our hearts fill with joy as remember the special people we've met and spoken with throughout the year. Wishing you a joyous Christmas season, and a happy, prosperous New Year.
With appreciation for your good will, friendship and patronage this year, we wish you the merriest of Christmases and a joyous New Year.
During the Christmas season, our thoughts of gratitude go out to those who've made our progress this year possible. Thank you for being one of those people; we wish you a Merry Christmas and Happy New Year.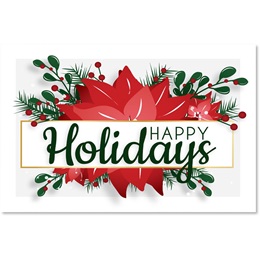 A special Christmas greeting from us to you for your loyalty and confidence in our service. We've appreciated our partnership with you, and wish you and yours a Merry Christmas and prosperous New Year.
With sincere appreciation for our association this year, we wish you a happy Christmas season and good will throughout the New Year.
Because the loyalty and good will of those we serve is the foundation for our progress, it's our pleasure during this Christmas season to say "thank you" as we wish you joy, health and success in the New Year.
Throughout the year, but especially at Christmas time, our thoughts turn to those who've made our success a possibility. In this spirit, we'd like to thank you, and wish you a Merry Christmas and Happy New Year.
As the year comes to a close, we gratefully say "Merry Christmas" and wish you a prosperous year.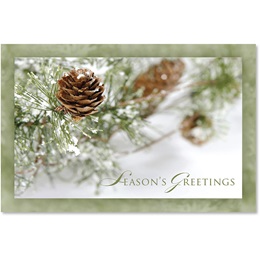 Wishing you the warmest of Christmases as we look forward to another prosperous year together.
This simple yet to-the-point Christmas card greeting ideas let your customers and clients know you're thinking of them. Your boss will thank you for the effort, and you'll know you've done your part to spread a little Christmas cheer.