5 Steps to a Genuine End of the Year Thank You Letter
Designing Your Business Communication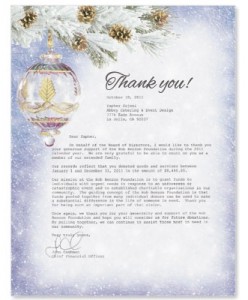 As another year draws to a close, it's time to look back and think about the role your clients and customers played in supporting your business over the past 12 months.
An end of the year thank you letter sent to customers will let them know how much you appreciated working with them over the last year and how much you look forward to working with them in the future.
You want your company's thank you notes to come off as sincere and genuine, not forced. Here's how to do exactly that.
1. Hand Write Your Notes
Pick out festive Christmas thank you notes and fill them with handwritten sentiments.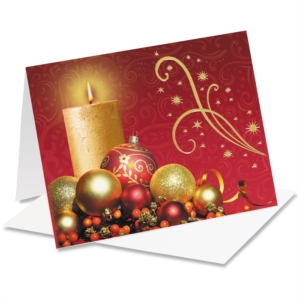 Writing your thank you letters by hand shows your clients that you really do appreciate their business and that you're taking the time to let them know. Who knows, they might be impressed enough that you took the time to actually write the note that they tell their friends.
2. Address Each Client by Name
You're taking the time to hand write the notes. You should also take the time to write out individual customer names on them.
Instead of a simple "Hello" or "Dear Customer," write "Dear Mr. X."
3. Say Thanks
The whole point of a thank you letter, of course, is saying thanks to your client. Say "thank you" first thing in the letter, before you move on to discuss the reasons why or to write about the highlights of your company's year in business.
4. Give a Reason for Thanks
Address each client individually in your thank you notes. For example, if a customer has been buying from your company for five years, write "Thank you for choosing us as your supplier for five years." You can also list other reasons for saying "thank you." If the client referred other customers to you over the past year, state that in the letter and say thanks.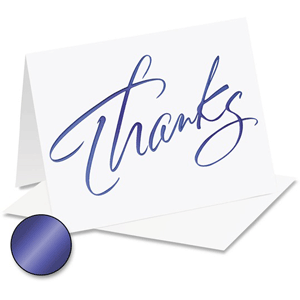 5. Talk About the Future
Close the letter by briefly mentioning your company's plans for the coming year. Mention that you hope your customer or client will decide to continue to work with your business in the years to come.
Remember to sign the letter with your name before sending it off to your client.
Taking the time to write thank you letters might seem like a big task, but it is one that will pay off in terms of continued customer or client loyalty.