12 Days of Christmas: The Official Office Christmas Checklist
Christmas & Holiday Party Tips
If you've been left holding the reigns over this year's office Christmas party, each of those last 12 days of Christmas really count! Here's our Official Office Christmas Countdown Checklist to keep things on track in this already stressful time of year.

Day 12: Double Check Invitation List – You've likely already sent Christmas invitations to the entire staff, but double-check by cross referencing your list with RSVPs. Consider contacting non-respondents to ensure they received their holiday invite.
Day 11: Confirm your RSVP Numbers – Any vendors such as caterers, decorators, and party suppliers need an up-to-date guest count sooner rather than later to guarantee they can meet your needs during this busy season.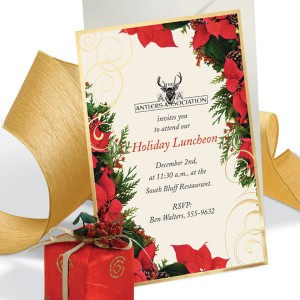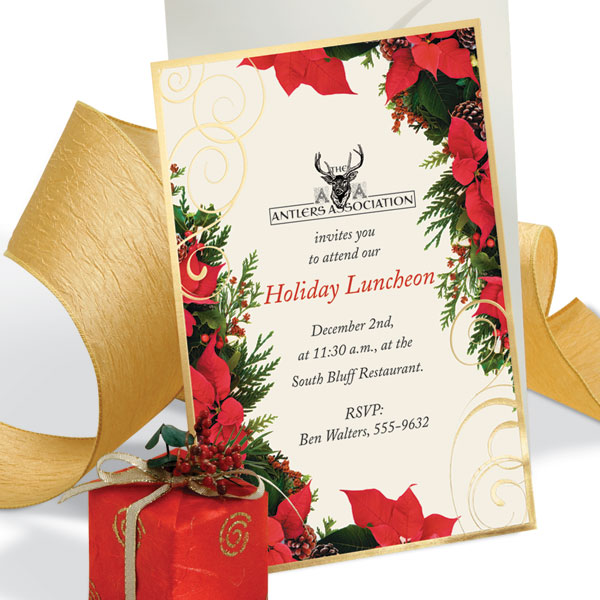 Day 10: Confirm Gift Exchanges – If your office is planning a Secret Santa or gift exchange of sorts during your company Christmas party, you may include these details in your Christmas invitations. If not, it's not too late to plan one. An internal memo or email to guests can get the ball rolling! However, you'll want to follow up with the plan in these last few days to ensure it's a success!
Day 9: Venue Confirmation – Those taking the office party off-site will need to confirm the venue booking, make certain all deposits are paid, and that any outside vendors can rely on the cooperation of the site hosts. In-office party arrangements are much simpler, but you'll still need to arrange for the room's extensive cleaning and decorating before the event.
Day 8: Budget Confirmation – Now is a great time to visit the boss or whoever will be footing the bill to confirm that you are within budget. There may be extra funds available that you have seven days left to find uses for!
Day 7: Get Yourself Together – As the party's lead planner, it's important that you take some time for yourself in this last week. After all, you likely still have Christmas gifts and your own party attire to plan.
Day 6/Day 5: Confirm the Numbers – It's wise to add a ten percent cushion to your expected attendance numbers when you give a final count to vendors. It can take a couple of days to finalize everything.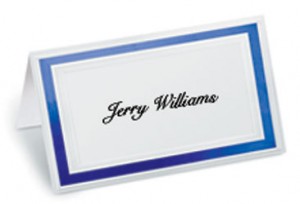 Day 4: Seating Chart – If your Christmas office party consists of a formal sit down meal, make sure that you have seating arrangements handled. Free seating is ideal, but if your boss wants a seating plan cement that detail and prepare table place cards if necessary.
Day 3: Guest Reminder – Post a note up around the office or send out an email to remind everyone of the big event.
Day 2: Last Minute Vendor Calls – You'd be surprised how often caterers or supply companies fail to live up to their end, so making those last minute attempts to ensure things are on schedule can save you some last minute grief.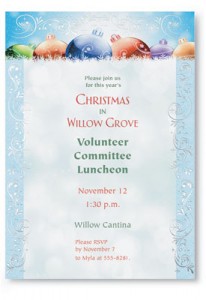 Day 1: It's Party Time – You've planned these last 11 days wisely, so it's time to enjoy and have fun with your coworkers. However, plan to arrive about four hours early to oversee the final touches.
Simplify the organization of this year's office party with our Christmas countdown checklist, and let PaperDirect simplify things even more by delivering your Christmas stationery, note cards, and office gifts right to your desk or home.