5 Christmas Display Ideas for the Office: Winter Wonderland
Christmas & Holiday Party Tips
Holiday decorations in the office can help spread the festivity and good cheer of the season. Whether a subtle effect is your preference or a more ornate, elaborate scene is desired, there's no shortage of Christmas display ideas for the office. Before you start, be sure to check your office's policies and be considerate of your co-workers; a large display can be distracting, and some of your colleagues may not celebrate Christmas. If everyone is open to decorations, consider these Christmas display ideas for the office:
1. A Christmas Tree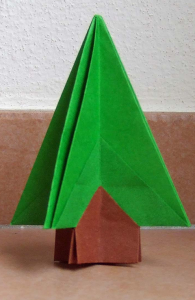 An evergreen tree is the classic holiday symbol and if you have the room, it's easy to set up in an office or reception area. Choosing an artificial tree will be less messy and reduces the risk of fire. A small artificial tree can be perfect for an individual cubicle. Add a strand of lights and decorations. Wrap some empty boxes and place them under the tree for effect. Use cotton batting to simulate snowfall around the tree. If you're feeling extra-creative, make some origami ornaments out of paper.
2. Lighting
Holiday lights can put any office into holiday mode. Hang a strand or two of indoor lights in colorful hues or all white for a more subdued winter wonderland effect. Specialty lights with ornate plastic covers can customize the display. String them around the perimeter of your office or cubicle.
3. A Gingerbread House
Why not make an office or individual cubicle into a gingerbread house? Use brown paper for the base and decorate it with simulated "frosting," windows and "candy" accents made of multi-colored papers to simulate a gingerbread house effect. You can even attach some actual candy and offer it as treats to your co-workers.
4. Garland
Garland is an easy way to liven up the office without too much effort or cost. Select festive garland in long strands and tape them up where the walls meet the ceilings. Decorate the edges of desks, counters and doors. Hang lights with the garland if you wish. Drape it around the room and hang small Christmas ornaments on it for additional decoration.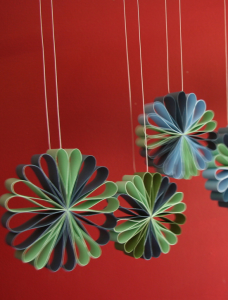 5. Personalized Ornaments
Add a personal touch by creating a custom holiday ornament for each employee and then hang them on the Christmas tree or around the office. Use colored paper and base each design on their interests. Include their name and photo and embellish with glitter, foil and/or sequins.
Office holiday decorations can help spread the holiday cheer and put everyone in the holiday spirit. Whether you end up going with low-key decorations or create an elaborate winter wonderland setting, there's no shortage of office Christmas display ideas to choose from. Use these office Christmas display ideas for inspiration or come up with some brand new ideas of your own.