5 Business Email Holiday Etiquette Rules
The holidays are almost upon us. To maintain your professional polish and keep inbox stress to a minimum, remember these rules of business email etiquette over the holidays:
One: Reply Promptly and Helpfully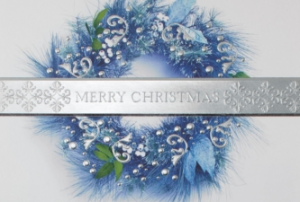 Everyone gets a little harried during the holiday season. But, if input from you holds up important projects, you are slowing colleagues down at this hectic time. Try to set aside a chunk of time every morning to respond to emails and take care of the ones in your box every day. Create special alerts that will notify you of emails from those who need to hear back sooner.
Two: But, Be Patient with Those Who Don't
Compassion for those who are dealing with holiday strain goes a long way toward building goodwill in the workplace. Send gentle reminders if you need to hear back soon. But, try to keep calm when dealing with delays, as they are often unavoidable this time of year.
Three: Set a Vacation Responder
Are you going to be out of the office? Set up an auto-responder to keep colleagues informed. Keep it professional (no bragging about daiquiris on beaches!) and make sure that you include contact information for the person who will fill in for you or a number where you can be reached in emergencies.
Four: Keep Your Correspondence Professional
Some people are tempted to add colorful holiday graphics to their email signatures during the holidays. Don't give in. These graphics increase the file size of messages and can be a distracting eyesore on professional messages.
Five: There Are Times When Nothing Replaces Pen and Paper
An e-card just doesn't convey the appreciation you feel for the people you work with the way that a few well-chosen lines on a charming greeting card do. Give cards to your coworkers to let them know how valuable they are to you. Important vendors will be touched when you express their importance to your firm with a holiday card.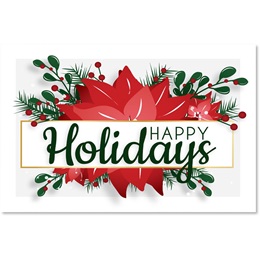 Looking for the perfect holiday card to express your appreciation to the people who make your life easier all year long? Browse our wide selection of holiday cards here at Paper Direct.